NYCB Theatre at Westbury | Westbury, NY
They will rock you! Almost Queen Rocks NYCB Theatre At Westbury, Westbury, NY Saturday, November 27th 2021, with the ultimate U2 Tribute act, Unforgettable Fire.
Get your tickets now to the most authentic QUEEN live show since the days of QUEEN themselves. They are a deliberate four-piece band, Almost Queen delivers a superb live performance showcasing signature four part harmonies and intricate musical interludes. Donning genuine costumes, Almost Queen recaptures the live energy and precision that is the ultimate Queen experience.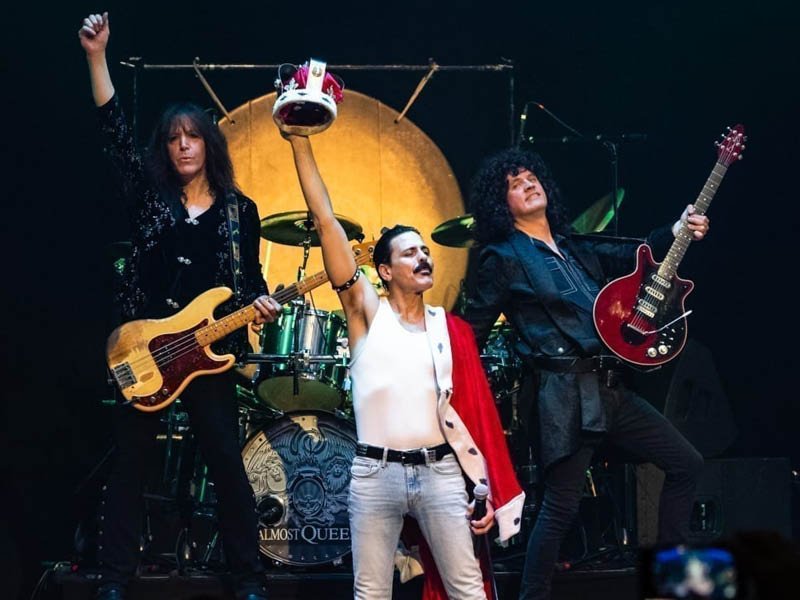 The original Queen has been one of the most successful and beloved bands in the history of Rock and Roll since their very inception in 1972. Their musical skills, showmanship, and ability to create lasting, memorable music has remained undimmed in the memory of fans worldwide for over 30 years. The magic that they created in the studio was matched only by the exuberance and energy they evoked during their live performances, which frequently took their studio masterpieces into new and exciting directions.
Almost Queen has succeeded in blending the vocal layering and studio precision that was a signature of Queen, combined with the energy and spectacle of a live stage production, they have faithfully recreated the experience of a real Queen concert. Elaborate lighting, effects and costumes aptly frame the seasoned musicians who step into these extremely large shoes to effectively render an authentic 'Queen experience', leaving their audiences humming their favorites for the rest of the week. Hardcore Queen fans will notice and appreciate the details, others will just be blown away by the spectacle. Almost Queen band members are Joseph Russo as Freddie Mercury, Steve Leonard as Brian May, John Cappadona as Roger Taylor, and Randy Gregg as John Deacon, together they flex all of their musical chops in proudly presenting to you the penultimate live Queen show.