NYCB Theatre at Westbury | Westbury, New York
Direct from Sweden, the most amazing and authentic tribute show, to a most amazing and talented group, ABBA The Concert – ABBA Tribute comes to NYCB Theatre at Westbury on Wednesday, August 9th, 2023. Abba, are, undoubtedly, one of the most recognizable and well known popular groups in the world. This Concert: A Tribute to ABBA has performed unrelentingly, for well over a decade. The tribute band, ABBA tribute group, continues to dazzle the audiences with their iconic and fantastic performances, while playing all the most loved and iconic hits from the group, ABBA. So get some tickets and get ready to boogie down to "Mamma Mia" and "Dancing Queen" one more time!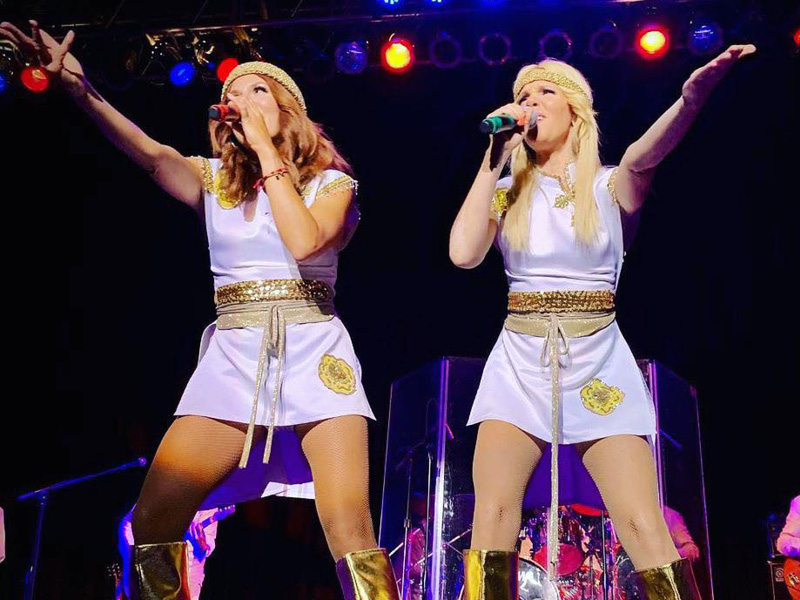 ABBA, undoubtedly, one of the most popular and most successful musical groups of all time, has become one of the best-selling music acts in the history of popular music. ABBA's music was adapted into a stage musical in 1999, and the musical has toured the world, over and over. In 2022, it is still placed in the top-ten and longest running productions on both Broadway. The band formed in Stockholm, Sweden, in 1972, with their name, ABBA, coming from the first letters of the members of the band. The group unofficially split up in December 1982, however, their 1990s compilation album, ABBA Gold, has become a worldwide success and their greatest album seller. ABBA record sales are estimated to be between 150 million to 385 million sold worldwide.
For well over a decade, The Concert: A Tribute to ABBA has remained the world's top ABBA tribute group, enchanting audiences with their brilliant performance of ABBA's most iconic hits, including "Mamma Mia," "S.O.S," "Money, Money, Money," "The Winner Takes All," "Waterloo," "Gimme, Gimme, Gimme," and "Dancing Queen." The Concert: A Tribute to ABBA resurrects one of the biggest music phenomenons. The Concert: A Tribute to ABBA is the most wonderful and accurate ABBA tribute production in the world, according to audiences and reviewers alike – "This is the closest to ABBA you'll ever get."