NYCB Theatre at Westbury | Westbury, New York
The No.1 Beatles tribute band is bringing their live show to the NYCB Theatre at Westbury on August 29th. Taking you on a musical journey to the most defining eras of rock music, they will perform some of the biggest hits from the Beatles, these guys are hailed by fans and critics as the most authentic experience around. You won't get anything closer to the real thing, head back in time and be part of the most defining music of the 70's, 80's and all the way through to the noughties! Tickets available now!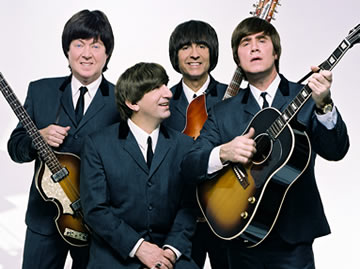 1964 The Tribute band consist of Beatles Fanatics Mark Benson as John Lennon, Mac Ruffing as Paul McCartney, Tom Work as George Harrison and Bobby Potter as Ringo Starr. Choosing songs from the pre-Sgt. Pepper era, "1964" astonishingly recreates an early 60's live Beatles concert, with period instruments, clothing, hairstyles, and onstage banter. With over 25 years of performing and researching have secured them as the top Beatles tribute band.