Westbury Music Fair | Westbury, New York
Rock and roll music fans have been raving about ZZ Top's current 2013 tour; and their hard core fans from New York just can't stop talking about their upcoming show at the Westbury Music Fair.  For over 40 years, these chest-length, bearded rock and roll bandits have been veteran scene-stealers and show stoppers.  ZZ Top's music legacy is as long and as thick as their signature facial hair. This tour adds another strand to their long-standing career and extensive music catalog.  Old and new generation of fans are now gearing up for their much anticipated one-night-only performance at the Westbury Music Fair on May 15, 2013, 8:00 pm.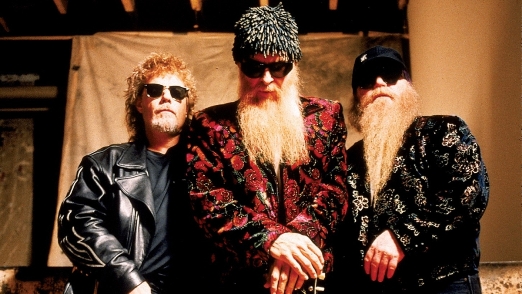 It has been reported that ZZ Top have received an offer of $1 million to shave their signature beards for an ad campaign.  "…a prospect not to be contemplated, no matter the compensation.", was Billy Gibbons' solid statement.  But beyond those chest-length beards,  ZZ Top's music legacy equally merits such attention and recognition.  For over 40 years, they've held their stellar and iconic status together.  Since their inception in 1970, ZZ Top has amassed a collection of 11 gold records, 7 platinum (13 multi-platinum) records, and also a diamond record.  With a collective album sales of over 25 million units, ZZ Top ranks number 80 among the top US album best-sellers.    ZZ Top consists of guitarist and lead vocalist Billy Gibbons, bassist and co-lead vocalist Dusty Hill, and drummer Frank Beard.  They hold the record as the only American band who has maintained a solid member line-up for over 30 years.