Westbury Music Fair | Westbury, New York
End up your busy week with a reinvigorating weekend concert by the Zebra band consist of the hard rocker trio Randy Jackson, Felix Hanemann and Guy Gelso on May 19, 2013 at the Westbury Music Fair in New York. Let your mind be engulfed by the genteel fusion of laid-back music, let their songs overwhelm you with hard rock intensity! You gotta be there at 7:00 PM.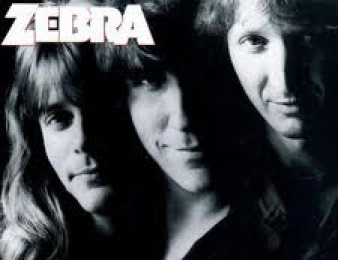 Zebra's breakout success cropped up with the  released  of their eponymous album in 1983 which features two hits "Who's Behind The Door?"  (Gold) and "Tell Me What You Want". The album was confirmed to be the fastest-selling rock album in the history of Atlantic Records, with the LP that became one of rock radio's most-played albums. It held a rewarding position in national charts for eight months. In 1984, the band released their second album "No Tellin' Lies" with heartfelt songs "Lullaby", "Wait Until the Summer's Gone" and "Bears". It has been reissued in 2007 as a 2-in-1 CD along with other Zebra Album "3. V ". Their third studio album 3.V is a modern rock classic with  wonderful profundity and  mellowness. The album consist freshly electrifying songs like "Hard Living Without You", "Better Not Call" and "Time". It has received quite a lot of  good reviews including one from Doug Stone saying "3.V has that certain something extra: more than an album, 3.V opens the mind of an unheralded genius."
Book your tickets before it's too late and enjoy a night of symphonic rock!