NYCB Theatre at Westbury | Westbury, New York
This fall, phenomenal rock legends Yes are coming to New York and taking over the NYCB Theatre at Westbury on Saturday 19th November 2022! Yes took the world by storm with their quintessential progressive rock hits, such as "Roundabout" and "Owner of a Lonely Heart." This fall, the band will embark on an extensive U.S. tour to celebrate their 50th anniversary and promote their latest album, The Quest. For their show at the NYCB Theatre at Westbury, fans can expect Yes to deliver their biggest hits and fan favorites, plus brand new tracks for their latest studio effort. So hurry and buy your tickets to experience Yes's high-energy performance at the NYCB Theatre at Westbury!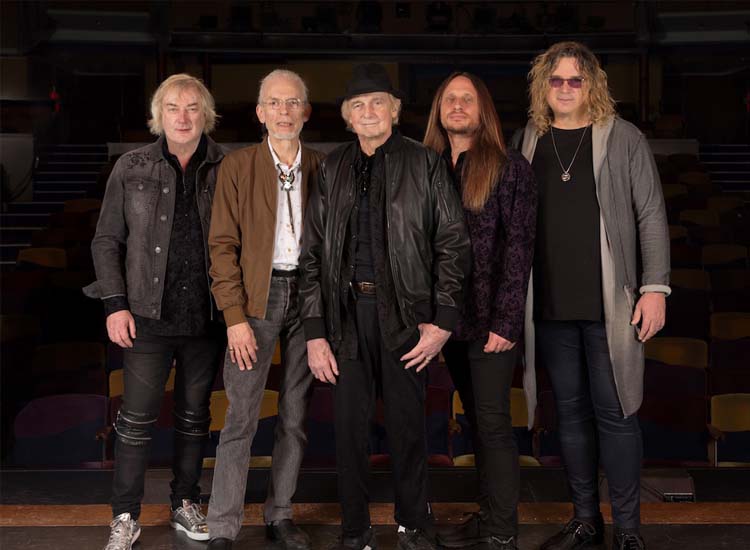 Yes is one of the most influential and commercially-successful progressive rock bands to come out of the '60s. Originating from London, Yes dominated the radio waves with tracks from their monumental albums, The Yes Album (1971), Fragile (1971), and Closer to The Edge (1972). Yes emerged in London in 1968. The members wrote the song "Sweetness" and released it one year later in their self-titled debut album. In 1972, the band made their first breakthrough with their third effort, The Yes Album. The record entered the U.K. charts and peaked at number. In the U.S., The Yes Album entered Billboard's 200 top 40. In 1972, Yes's fourth album, Fragile, featured their colossal hit, "Roundabout." The song peaked at number 13 on the Billboard Hot 100 and was regarded as the best song of their career. Moreover, the song holds a significant legacy in the rock world, influencing a new generation of rock and roll artists.
In 1983, the band dominated the U.S. airwaves with their single, "Owner of a Lonely Heart." The song topped the Billboard Hot 100 and the Rock charts. Spawned by the album 90125, the single was followed by "Changes," "Leave It," and "It Can," all entering the top 10 of Billboard Rock charts. In 2021, Yes released their 22nd album, The Quest, topping the U.K. Rock and Metal Albums countdown and charting in 13 other countries.
Yes's five-decade career has produced 22 highly-acclaimed studio albums and sold more than 30 million copies worldwide. In 1985, Yes's instrumental single, "Cinema," won the Grammy Award for Best Rock Instrumental Performance. Thirty years later, the band received its most prestigious recognition when the members were inducted into the Rock and Roll Hall of Fame by Alex Lifeson and Geddy Lee from Rush
Tickets to see Yes at the NYCB Theatre are now available!