NYCB Theatre at Westbury | Westbury, NY
A fast-paced, madcap show based on the long-running improvised comedy TV series Whose Line Is It Anyway, Whose Live Anyway? comes to NYCB Theatre at Westbury on Friday 17th April 2020! Featuring cast members Ryan Stiles, Jeff B. Davis, Greg Proops and Joel Murray, alongside musical direction by Bob Derkach, expect quick thinking and belly laughs as these professional funnymen play some of the show's funniest games! The show relies heavily on audience participation, so don't be afraid to join in!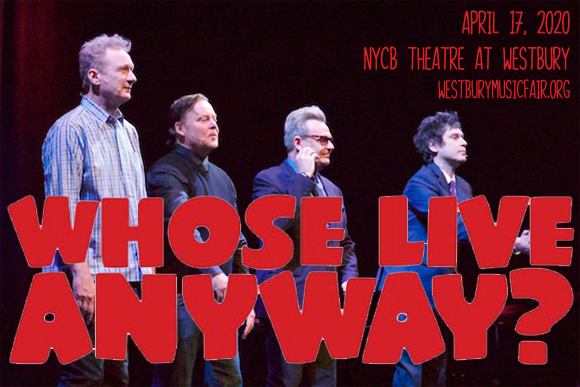 Whose Live Anyway is a stage show of improvised comedy and song based on the improvisational comedy television show Whose Line Is It Anyway?, which originally ran on ABC and ABC Family from August 5, 1998 to December 15, 2007, and currently airs on The CW since it was revived in 2013. The 90 minute stage show centers around improvised comedy games, some of which appeared on the long-running show, and some that are musical. It relies on audience participation, as audience members instruct the cast on what they are to so and hilarity ensues!