NYCB Theatre at Westbury | Westbury, New York
Outlaws & Renegades Tour. Sounds like folks are going up and arms — not because of some conflict. Quite the opposite, actually. Rather due to a harmonious and common allegiance to the music of country and Southern rock hero Travis Tritt along with the Charles Daniels Band. The said tour will lead them down the road headed towards the NYCB Theatre at Westbury on Sunday 15th September 2019. That's a double-billing country music extravaganza you shouldn't miss. Go, get your tickets now!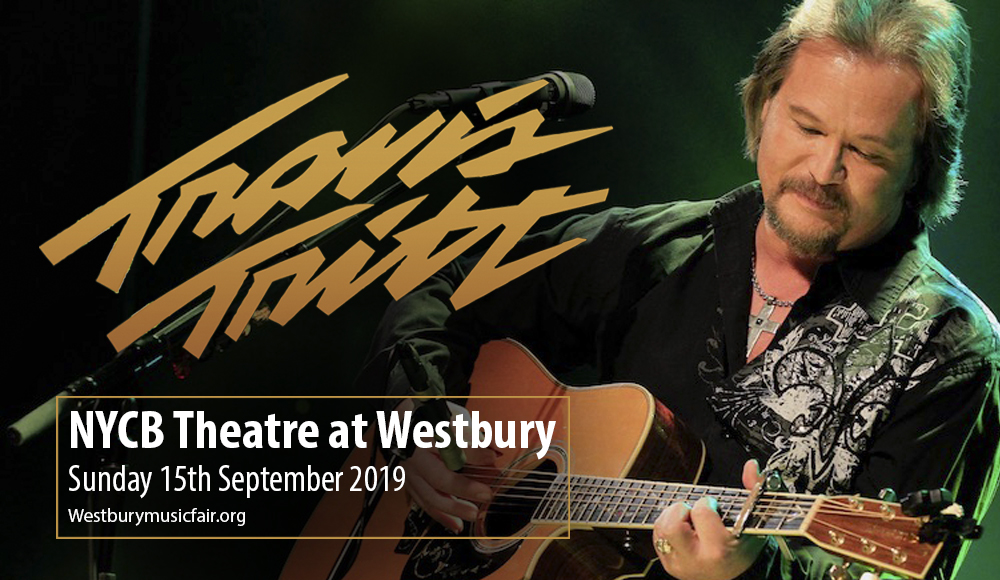 Travis Tritt, joined by the Charles Daniels Band, will embark on a tour that celebrates 30 years of his staying power in the realm of country music. Titled Outlaws & Renegades Tour, which somehow signifies Travis Tritt's journey starting as a songwriter who fought his way through the eye of a needle, so to speak. Record label exec Danny Davenport believed and chose to take a chance and stick it out with this young songwriter who had a shaky start and somehow didn't easily fit in and slide his way through stardom. And as Tritt was signed in 1997 to record six songs with the label. He delivered not one, not two, but three consecutive top Country chart hits. Tritt scored his first number one with 'Help Me Hold On'; then seized the top chart spots with four more number one hits. Then his music began covering more ground as he topped the Canadian Country charts six times. Recognitions and accolades followed soon as the single The Whiskey Ain't Working' from his second album won his first Grammy Award for Best Country Collaboration with Vocals. He achieved the same feat in 1999 when he bagged another Grammy in the same category for the single 'Same Old Train' which featured Marty Stuart and a host of other musicians. His platinum and million- selling albums streak went on as he scooped up four Country Music Association awards.
Salute and celebrate this country music hero. No need to make a stand– meaning, no need to leave your seat. Let your fingers secure your space. Click the 'buy tickets' button now!