NYCB Theatre at Westbury | Westbury, New York
The ever popular 1960s psychedelic pop group, Tommy James and The Shondells comes to NYCB Theatre at Westbury on Saturday, March 18th 2023. The group first sang together as a group in 1964, and sang in the bubblegum style of music with their first hit release record in 1966. Trying to move away from the bubblegum label, they developed a very electronic and psychedelic sound that became their very distinctive and popular, ' Crimson and Clover', in 1969. A few other records were released and kept their name going until the band called it a day and went their separate ways in 1970.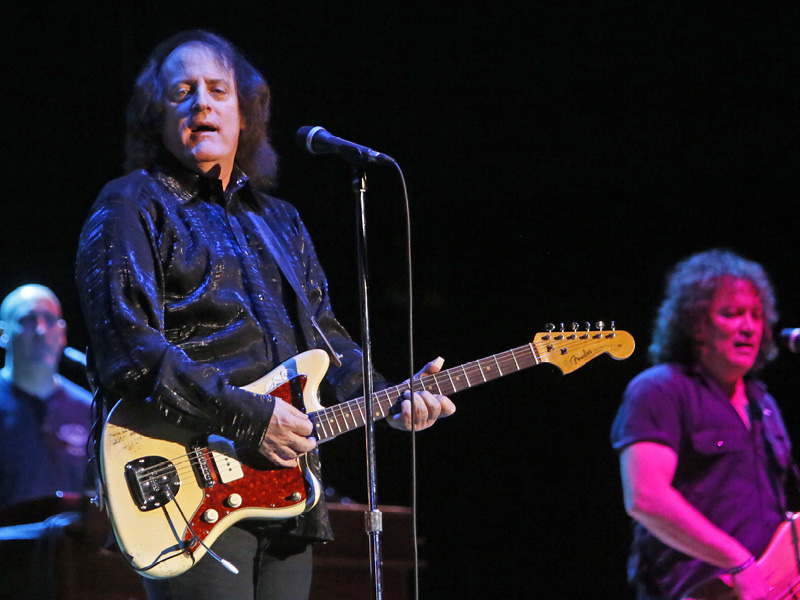 Tommy James of Tommy James and the Shondells started life as Thomas Gregory Jackson, singing in a group calling themselves Tom and the Tornados, with Tom the lead singer, while he was just 12 years old.
In 1964, the singer-songwriter, as frontman Tommy, formed the Shondells. After a rocky start, Tommy James and the group gained recognition, and released their first hit single in 1966, 'Hanky Panky'. 1968 saw Tommy James and the Shondells release their money spinner of a hit' Mony Mony' selling very well In both the United States and the UK. Their instantly recognizable ' Crimson and Clover' was released in 1969, cementing themselves deeply into the psychedelic bubble-gum genre of the music industry. Several other releases came from Tommy James and the Shondells until the band finally disbanded in 1970.
In 2008, Tommy James and The Shondells were inducted into the Michigan Rock and Roll Legends Hall of Fame, and by 2009 Tommy and the last remaining Shondells re-united for a bio-pick film about Tommy's life, Me, the Mob, and the Music, was released in February 2010.