NYCB Theatre at Westbury | Westbury, New York
The legendary multi-instrumentalist, songwriter, and record producer – Todd Rundgren is coming to NYCB Theatre at Westbury, for a very special evening of music on Friday 5th February 2016!
Todd Rundgren's career has carved an outstanding career, particularly through the 1970s and 1980s. He has collaborated with the likes of; Hall & Oates, Meatloaf and New York Dolls.
Join Todd as he performs all of your favorite classics, accompanied by his talented band that include the longtime collaborators, such as; as bassist Kasim Sulton and drummer Prairie Prince.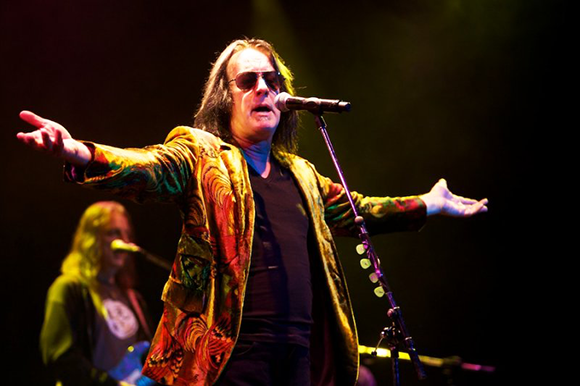 "I came to a point where I realized it was fruitless for me to make music that other people could make just as well," Rundgren said. "I had to make music that other people weren't making in order to justify my musical existence. It's kind of been that way ever since."
"Todd Rundgren's best-known songs — the Carole King pastiche "I Saw the Light," the ballads "Hello, It's Me" and "Can We Still Be Friends," and the goofy novelty "Bang on the Drum All Day" — suggest that he is a talented pop craftsman, but nothing more than that. On one level, that perception is true since he is undoubtedly a gifted pop songwriter, but at his core, Rundgren is a rock & roll maverick."