NYCB Theatre at Westbury | Westbury, New York
The Whispers, The Manhattans & Regina Belle comes to NYCB Theatre at Westbury on Saturday 7th May 2016
The masterminds of funk, soul and boogie are back! The Whispers are not walking-in silently, but they're making a big splash as they return onstage for an enchanting night of lush vocal harmonies, and some boogie-woogie to get you on a nostalgic party mood.
The Whispers are dropping by key venues with a little help from their equally cool contemporaries – Regina Belle and The Manhattans. Catch up on these legends and enjoy a little night of soulful music. Get your tickets now!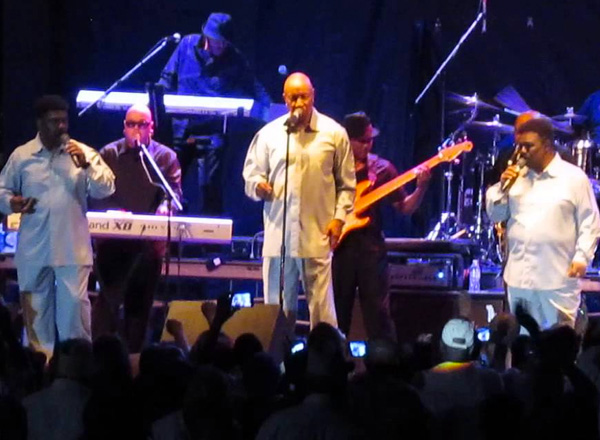 The Whispers are living legends in their own right. From the 1960s, they have forged a solid track record of hits. Since 1964, Wallace and Walter Scott, Leaveil Degree, and Nicholas Caldwell grouped together and dreamed of making it big. Their music and charisma has moved their status in leaps and bounds. In the course of their stellar career, they have released over a dozen albums and countless singles that have held top positions in the charts. Their most notable anthems include: "And the Beat Goes On," "Lady," "Seems Like I Gotta Do Wrong," "Rock Steady," "Just Gets Better With Time," "In the Raw," "It's a Love Thing," and Innocent." In 2003, they were inducted to the Vocal Group Hall of Fame and won in the Rhythm and Blues Foundation's prestigious Pioneer Award in 2008.