Westbury Music Fair | Westbury, New York
How can you resist an enchanting evening of  amazing vocal harmonies, timeless classic hit songs, and incredible stage showmanship?  You'll definitely give in to this guilty pleasure.  Two of Motown's most biggest and most successful alumni — The Temptations and The Four Tops are bound for New York, for a one-night show at the Westbury Music Fair.  This tour also features their contemporariesn — vocal groups  Tavares and The Crystals.  Be there as the music and magic unfolds on the 9th of February 2013, 7:00 pm.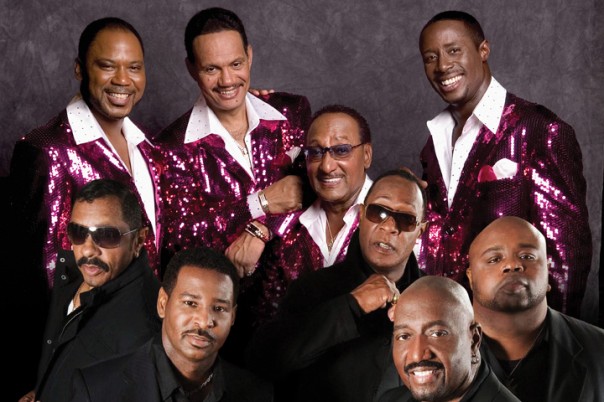 If  The Beatles are considered as the measuring stick for pop-rock music success and influence,  soul and R&B musicdom look up to The Temptations.  The Temptations have made their mark and reigned supreme in the 60s and 70s, with their soaring vocal harmonies, flashy outfits, slick and snappy choreography, and of course, their everlasting doo-wop hits.  Yet their influence and impact still send aftershocks that are still very much relevant to this day.  Original and living member Otis Williams is still actively touring, delighting fans all over the world with their much-loved hits "My Girl", "Just My Imagination (Running Away with Me)", and "Papa Was a Rollin' Stone".
The Four Tops was one of the doop-wop, jazz, R&B vocal groups that strongly defined the Motown sound.  They spawned a stream of timeless hits ,which include two Billboard Hot 100 number-one hits: "I Can't Help Myself (Sugar Pie Honey Bunch)" and "Reach Out I'll Be There".  Their recording career may have had its hey day in the 60s and 70s, yet their live touring performances prove their impact and staying power in the hearts and minds of their loyal fans.
Take this nostalgic trip down memory lane…when golden vocal harmonies ruled, and wholesome fun and entertainment was pure, unclouded by hype and fanfare.  Yes, those were the good ol' days… And they're back again, courtesy of The Temptations and The Four Tops.  Get your tickets now!