NYCB Theatre at Westbury | Westbury, New York
The legendary vocal groups – The Temptations & The Four Tops comes to NYCB Theatre at Westbury on Friday 24th June 2016! Known for their incredible impact on the Motown scene throughout the 1960's and 70's, these incredible and sensational acts are bringing their unforgettable classics to give fans a LIVE performance! Grab your tickets while you can…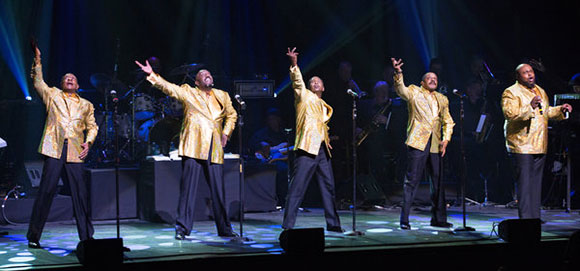 The Temptations have had enormous worldwide success since their debut in the 1960's and the love for their music is still going strong, the group consists of; Otis Williams, Elbridge "Al" Bryant, and Melvin Franklin of Otis Williams & the Distants, and Eddie Kendricks and Paul Williams of the Primes. All of which have stayed a very tight and well respected act throughout the years!
"I could just reel off having our name on the Hollywood Walk Of Fame, being inducted into the Rock and Roll Hall Of Fame, the successful mini-series, thirteen separate times appearing on the Ed Sullivan Show, The Temptations having their very own hour long TV show, forty gold and platinum albums hanging on the walls in my home, I mean the list is endless.
"I almost forgot to mention my five Grammys," he laughs. "I have been truly blessed."