NYCB Theatre at Westbury | Westbury, New York
Two huge, iconic music bands, The Temptations & The Four Tops comes to NYCB Theatre at Westbury on Sunday, May 14TH 2023. Both groups helped shape the sound of jazz, hip-hop and psychedelic soul into the multi-million-dollar music industry it has become today. The remarkable sounds of the Temptations and the Four Tops are as identifiable today as they were six decades ago. So grab some tickets for an outstanding night out for old and new fans alike!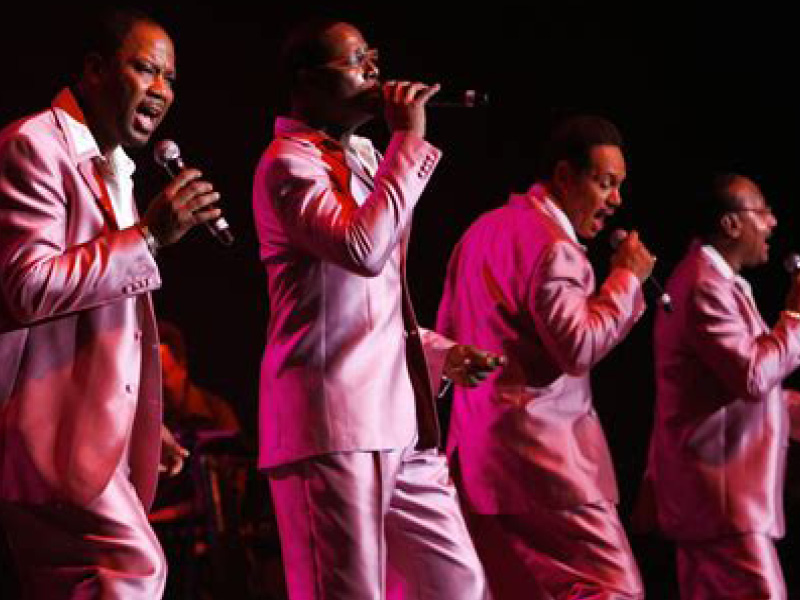 The Temptations are an American vocal group from Detroit, Michigan. The five personalities came together and formed the group in 1960 and released a series of successful singles and albums with Motown Records during the 1960s and 1970s. The Temptations are credited with pioneering psychedelic soul, and they were significant in the evolution of R&B and soul music. Over the course of their career, the Temptations released four Billboard Hot 100 number-one singles and fourteen R&B number-one singles. Their music has earned three Grammy Awards. The Temptations were the first Motown recording act to win a Grammy Award and were awarded a Lifetime Achievement Award in the year of 2014.
The Four Tops, like The Temptations, are also an accomplished American vocal quartet from Detroit, who helped to define the city's Motown sound of the 1960s. The Four Tops, remarkably, performed together without a change to the group, from 1953 until 1997. The group's repertoire has included soul music, R&B, disco, adult contemporary. The Four Tops were among a number of groups who helped to establish the Motown Sound, that was heard around the world during the 1960s. The group was inducted into the Rock and Roll Hall of Fame in 1990 and into the Vocal Group Hall of Fame in 1999.