NYCB Theatre at Westbury | Westbury, New York
Are you ready to travel back in time and see the 1960s through an outstanding and remarkable musical re-creation show you will ever see? Hold on tight because the greatest 1960s musical recreation show on Earth is back … and now it's back to where it all started: New York City. Join the former band members of The Who, Bob Dylan, and NBC's Saturday Night Live band this 24th September 2022 (Saturday) at NYCB Theatre at Westbury in a night of authentic 1960s music. The band will get you back in time through instrumentation like the original 60s artists and recordings. Be immersed into this influential decade by seeing a combination of narration and 60s archival audio and newsreel footage that will make you realize how uniquely inspirational, entertaining, and historically significant the music of the 1960s is. So make sure to grab your tickets as early as today because this show will surely be a hit.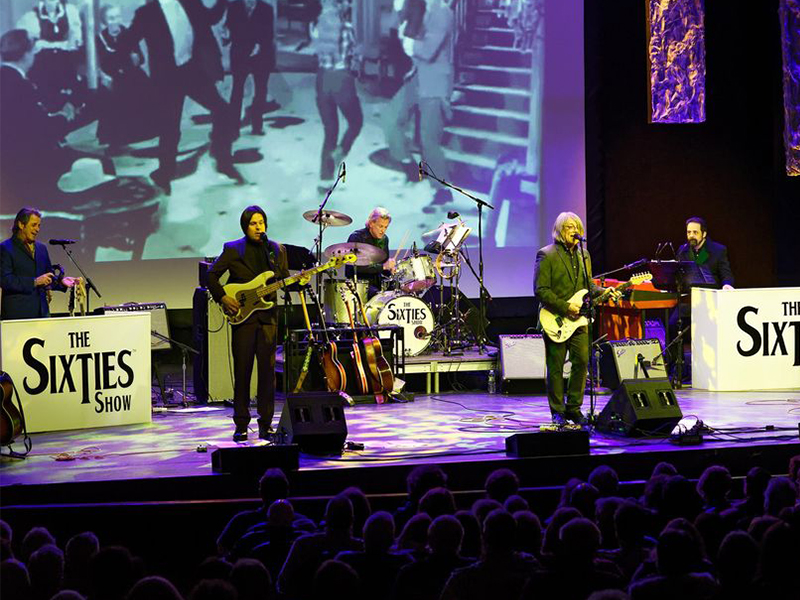 Dubbed as "The Greatest 1960s Musical Re-Creation Show on Earth," The Sixties Show is more than a typical concert of a great band with great songs. It is a theater show in its own right that has grown to be a cross-generational crowd pleaser and a best-selling production in every theater and performing arts center that the show plays at.
The band is widely celebrated and known for re-creating spot-on, note-for-note recreations of the hits, B-sides, and deep album cuts from the greatest songs of the 1960s. The band features former band members of The Who, Bob Dylan, and NBC TV's Saturday Night Live band.
As stated on its website, the band uses a state-of-the-art sound system but only plays authentic 1960s period vintage and reissue vintage gear and instrumentation, just like original artists and original recordings. Adding to the entire 60s feels is the genuine 1960s mod attire that the band wears — ultimately adding to the meticulous detail and authenticity of the show.
In addition, the show is packed with multimedia Broadway-type production that is powerfully dramatized by a combination of time travel special effects, narration, 60s archival audio and newsreel footage, and a light show. All of which adds to the authentic beauty of the show that is simply awe-inspiring. So make sure to secure your tickets now because this show is truly one for the books!