NYCB Theatre at Westbury | Westbury, New York
The hugely successful hit tv show "The sing off live" is heading out on tour, featuring everyones favourite capella groups, modern day songs performed in a new and unique way. If you want to get up close and personal with these talented stars get your tickets now!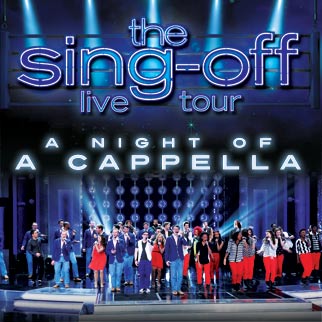 The sing off is an American TV show featuring Capella groups competing for the winning title. Aired on NBC the show debuted in 2009 for three seasons until 2011. It has now been renewed for a fourth season. The show is presented by Nick Lachey and Judges include Ben Folds and American singer-songwriter, Shawn Stockman who is best known for his vocal talents in Boys II Men, Jewel who is Grammy award winning a singer-songwriter and Nicole Scherzinger best known as part of The Pussycat Dolls.
The show also boasts appearances from guest stars such as Natasha Bedingfield, Jay Sean, Smokey Robinson and Flo Rida. In season three the group Pentatonix won the title for best Capella group. Pentatonix started their career as successful YouTube sensations, receiving millions of hits per video.
The sing of Live tour is set to show off its gleaming collection of top Cappella artists
, including the winners of the 2014 show. The live shows will include, new songs, new performers and a few surprises along the way.