Westbury Music Fair | Westbury, New York
Is this the real life…Is this just fantasy?  This is the day for Queen fans to relive the glorious music and live concert experience that will make them exclaim  'it's a kind of magic' !  The Queen Extravanganza will rock you with two of Queen's original members, Roger Taylor and Brian May, who were responible for putting this spectacular show on the road.  The Queen Extravaganza are headed to New York for a special one-night-only performance at the NYCB Theatre at Westbury,  on the 14th of September 2013, 9:00 pm.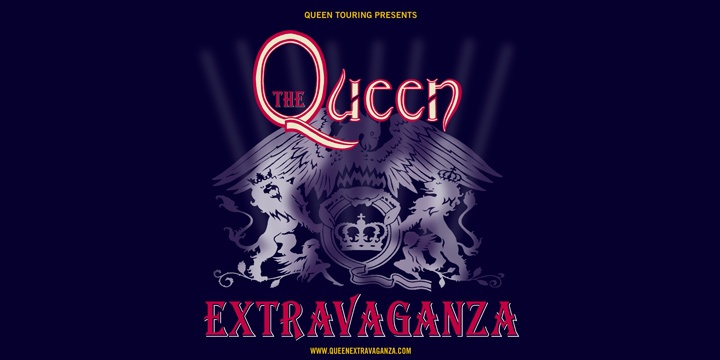 As the music starts to play, one thing will definitely cross your mind — is Freddie Mercury singing live onstage right now?  That is the common reaction The Queen Extravaganza gets as the curtains rise and the crowd rise up to their feet.
"The Queen Extravaganza is a brand new show specially designed to enable new fans, together with fans of old, to celebrate the music of Queen in a heart-stopping event.  It's very spectacular, and I think people will be truly shocked and amazed at the level of vocal and instrumental performance from these brilliant musicians!  " says Roger Taylor.
Roger Taylor, Queen's drummer and Brian May, Queen guitarist — are the masterminds behind Queen Extravaganza,  certified as the official Queen tribute show.  These original members personally hand-picked the musicians and artists, who were chosen out of thousands of auditionees from the online talent search and video submissions from different parts of the world.  The Queen Extravaganza band is composed of vocalists Marc Martel and Jennifer Espinoza; guitarist Brian Gresh; drummer Tyler Warren; bassist Francois-Olivier Doyon; and keyboardist and musical director Brandon Ethridge.   The 90-minute show is an electrifying and spine-tingling  performance of Queen's most-loved hit songs — "Bohemian Rhapsody," "Another One Bites the Dust," "Crazy Little Thing Called Love," "Under Pressure," "We Will Rock You/We Are the Champions," "A Kind of Magic," "Radio Ga Ga," "Somebody to Love," and "Killer Queen" and many more.  The aural experience will come in full circle with a video montage from Queen's rare and extensive archives.
Get a musical royal treatment from one of the world's biggest bands!  You don't want to miss history again, do you?  Get your tickets now!