NYCB Theatre at Westbury | Westbury, New York
The world-renowned tandem, featuring multi-Grammy Award-winning music legend David Foster and critically-acclaimed singer Katharine McPhee, is making its rounds in North America this 2023! The pair kicked off a series of performances last year and performed with several special guests! This 2023, they are extending this highly-regarded concert series with over 20 more dates in the U.S.! Lucky for fans in Long Island, the much-anticipated tour will come to Westbury, New York, this winter! On Sunday, 10th December 2023, Foster and Mcphee are set to bring their energetic set to the NYCB Theatre at Westbury! This incredible concert is guaranteed to deliver Foster's biggest staples and many more surprises! Since this show is held in December, fans may also anticipate a number of Christmas hits from their holiday album! If you want to enjoy the world's favorite contemporary hits, you should quickly score your tickets to The Kat and Dave Show at the NYCB Theatre!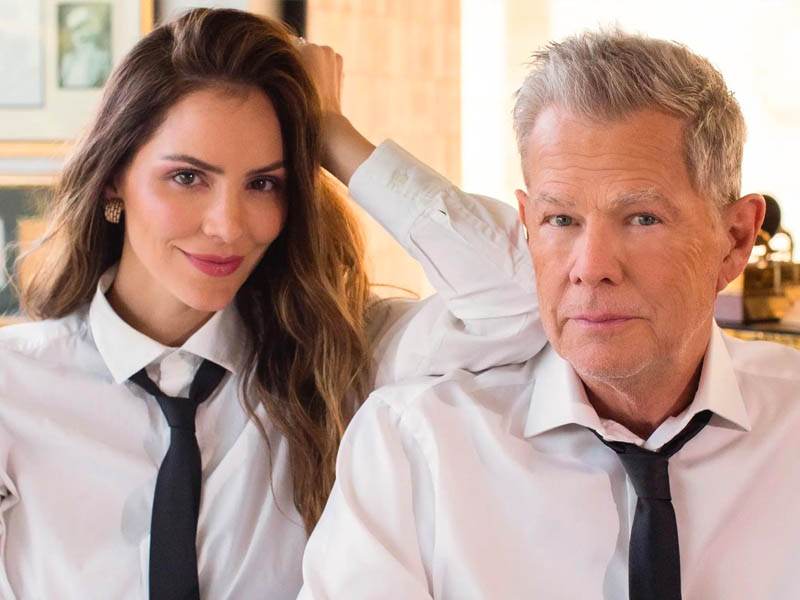 Award-winning composer, musician, and record producer, David Foster, is known as the "hitman." This nickname was given to the critically-acclaimed musician for writing and producing countless pop hits. In 1985, Rolling Stone Magazine called Foster the "master of bombastic pop kitsch." Foster's career spans over 50 years, and he has won numerous accolades, including 16 Grammy Awards (three of which are Producer of the Year) and a Golden Globe Award. In addition to individual awards, Foster has been inducted into several Hall of Fame, including the Canadian Music Hall of Fame, Canadian Songwriters Hall of Fame, and Songwriters Hall of Fame. Moreover, Foster received a Star on the Hollywood Walk of Fame.
Foster got his start in the music industry as a member of Skylark. The pop group belted out the top ten hit "Wildflower." After the band's dissolution, Foster began working as a collaborator and songwriter. Some of his earlier projects include Earth, Wind & Fire's 1979 album, I Am, a collaboration with Ringo Starr, and George Harrison's sixth album, Extra Texture. He co-wrote the massive hit "After the Love Has Gone" for Earth, Wind & Fire, which won Best R&B Song at the 1980 Grammy Awards.
During the '80s, Foster wrote and produced several hits, including Chicago's "Hard to Say I'm Sorry," Scagg's "Breakdown Dead Ahead," Toto's "Talk to Ya Later," and Kenny Loggin's "Hear to Heart." In 1985, he composed the score for the film St. Elmo's Fire. The song "St. Elmo's Fire (Man in Motion)," performed by John Parr, topped the Billboard Hot 100.
Foster's '90s work is even for groundbreaking after penning the sensational hits "I Have Nothing" by Whitney Houston, "Because You Loved Me" by Celine Dion," and "Un-break My Heart" by Toni Braxton.
In the 2000s, he began working with a new generation of singers, including Josh Groban, Michael Buble, and Charice. In 2003, he released the single "I Will Be There With You" with Katharine McPhee. Five years later, Foster launched a concert series, David Foster & Friends. The initial show in Las Vegan featured several award-winning singers, which included Mcphee, Groban, Buble, and more.
In 2018, Foster began working with Mcphee and released several singles. In 2021, they performed together in the Masked Singer Season 6 as the "Banana Split." Last year, they released their first Christmas album together, which included timeless Christmas classics and Foster's 1989 hit, "My Grown-Up Christmas List."
American idol alum and award-winning singer Katharine McPhee is an incredible performer in her own right. She released her self-titled debut album in 2007, which peaked at number 2 on the Billboard 200. The album spawned the gold-certified hit "Over It," debuting at number 29 on the Billboard Hot 100. McPhee moved on to release four more highly-acclaimed albums, including her latest solo effort, I Fall in Love Too Easily. The album featured several romantic single covers, including " All the Way," "Night and Day," and "Sooner or Later." The album peaked at number 2 on the Jazz Albums chart and also performed moderately well on the Top Independent Albums.
Catch the Kat and Dave Show featuring David Foster and Katharine McPhee at the NYCB Theatre at Westbury! Tickets are now available!