Westbury Music Fair | Westbury, New York
Are you ready to take your kids to one of the best live shows there are? Are they ready to have the most fun they've had in a long time? If so, this is the show for you. Kids everywhere have a fabulous time at this high energy, interactive live show. Get your kids to the front for a chance to go up on stage with the band and prepare for a colourful, jam packed dance spectacular! The band are tireless and spectacularly entertaining, so don't let your kids miss out!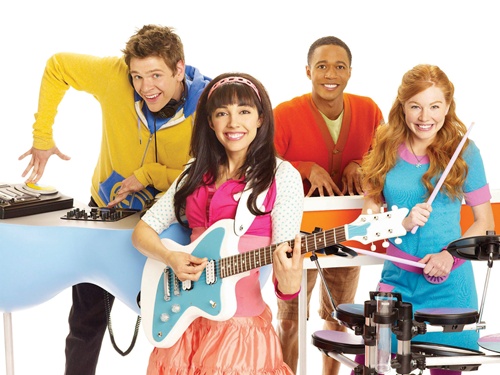 The Fresh Beat Band, formerly 'The Jumparounds' do just that…jump around and have amazing fun! The band, formed of four charming artists, produce original song material for the popular Nickelodeon Junior show. The choreography of these shows is second to none, and the structure of each show attempts to educate kids whilst capturing their attention and entertaining them time and time again. The Fresh Beat Band won the Parent's Choice Award back in 2011 and they are still going strong. Make sure you don't miss out on this fantastic show, your kids are bound to have the time of their lives!