NYCB Theatre at Westbury | Westbury, New York
The Ultimate Beatles tribute act is here – The Fab Four will be taking to the stage at NYCB Theatre at Westbury on Saturday 28th January 2017!
If you're a fan of The Beatles music then here is the show for you, the closest thing to the original will be coming to perform at your local venue! The Fab Four bring all of the magic to life with classic songs such as "I Wanna Hold Your Hand" "Eleanor Rigby" "Let It Be" "Day Tripper" and so much more! If you would like to catch them LIVE in concert then be sure to grab yourself a ticket and get on down for a wonderful evening!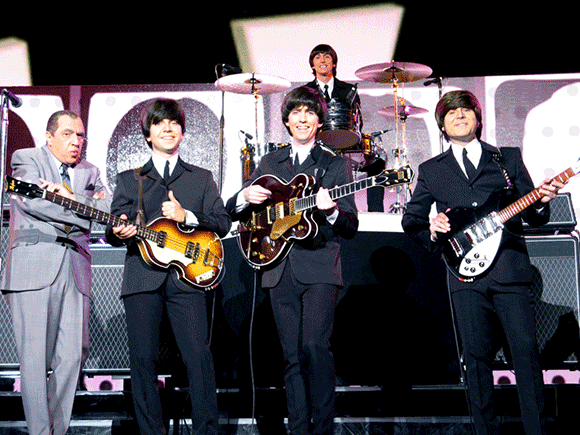 "One of the coolest things about the show was that these four guys did all…I mean all…the music live. There were no pre-recorded instruments or voices. What we saw (and heard) was there on the stage."