Westbury Music Fair | Westbury, New York
This summer New York will be rocking hard!  Styx will be stopping at the NYCB Theatre at Westury on their much awaited StyxWorld Tour!  The popular 80's rock band will be kicking off the show at 8:00pm on Friday the 15th of November 2013!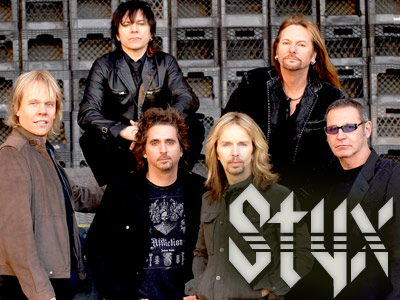 Styx is a five piece American rock band that is known to blend the style of progressive rock with various other genres such as hard rock and strong ballads. The band consists of James 'J.Y.' Young, Tommy Shaw, Todd Sucherman, Lawrence Gowan and Ricky Phillips.The fivesome have played at events such as the Superbowl and alongside the legendary artists Def Leppard and REO Speedwagon.  Their music has been used for TV shows such as 'Freaks & Geeks' and 'South Park'. They have continued to deliver the best rock to their fans from beginning to end, having four consecutive multi-platinum selling albums and sixteen top 40 singles in the USA.  Some of their hits include 'Lady', 'Renegade', 'Boat on the River and 'Show me the Way'.
These guys have rocked through the ages.  Get your ticket and get ready… this will be epic!