NYCB Theatre at Westbury | Westbury, New York
Rock legends Styx are storming the NYCB Theatre at Westbury on Friday 14th November after a hugely busy year touring with Foreigner, this will be their second year in a row at the NYCB after last years hugely successful (sold out) tour show. Melding pop and rock seamlessly the 6 man band will show off decades of incredible hits: "Lady", "Come Sail Away" , "Babe", "The Best of Times" , "Too Much Time on My Hands" and "Mr. Roboto". Don;t miss it rockers! See you there.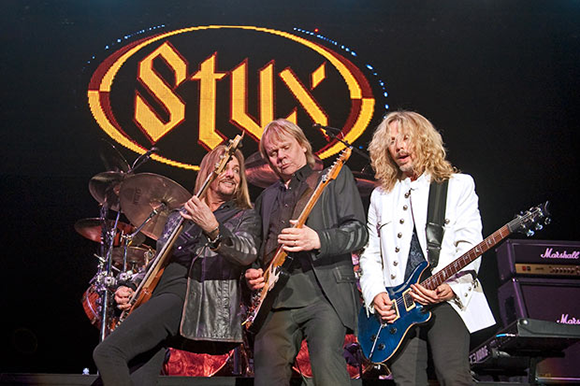 Styx is an American rock band famous for its albums of the 1970s and 1980s. The Chicago band was known for unique style of prog-rockr, strong ballads, and their shows often provide the flair of a Broadway musical. Over the years they have released 15 studio albums, 6 live albums, 14 compilation albums and 31 singles.