Westbury Music Fair | Westbury, New York
Get ready for the legendary sounds of The Styx! The Styx will be rocking up to New York City on Saturday the 16th of November 2013. They will be hitting the stage at 8:00pm at the NYCB Theatre at Westbury… for two nights due to popular demand!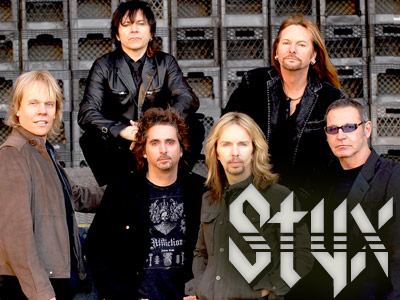 The five piece American rock band, The Styx, is formed of members Todd Sucherma, Lawrence Gowan, Tommy Shaw, Ricky Phillips and 'J.Y.' Young. Having played alongside legends such as Def Leppard and REO Speedwagon, they have earned their place as recognised artists in the rock world. Although the band was formed in the 80's, they have given more performances since 1999 than their entire previous career and continue to deliver quality rock music to their fans as they have from the start. The band has been featured in the TV shows 'Freaks & Geeks' and 'South Park. After four multi-platinum selling albums and over fifteen top 40 singles in the USA, you cannot want to miss this! Their hits include the likes of 'Lady', 'Renegade', 'Boat on the River and 'Show me the Way'.
TheStyx have rocked through the ages and are still rockin' hard. Get your ticket quick… this will be epic!