Westbury Music Fair | Westbury, New York
Celebrated comedian Sinbad is going to be back at the Westbury Music Fair in New York on 13th of September 2013. Let this wise, friendly folk shove you towards a hilarious view of life. This is one of the very few stand-up comedies where relaxation meets entertainment. Your level of happiness will surely be intensified until you're quivering with laughter!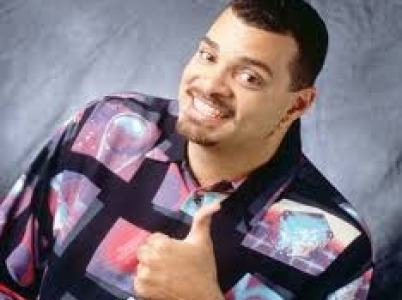 David Adkins known by screen name Sinbad played Byron Lightfoot in the Redd Foxx Show in 1986 immediately after becoming one of the finalists on Ed McMahon's Star Search. In 1993, American sitcom "The Sinbad Show" premiered on Fox. His role landed him a Kid's Choice Awards nomination for "Favorite Television Actor" in 1995. He became known for starring in the films "Necessary Roughness" in 1991, "Houseguest" in 1995, "Jingle All The Way" where he won Blockbuster Entertainment Award for Favourite Supporting Actor – Family, "First Kid" in 1996 and "Good Burger" in 1997. Sinbad is admired for his friendly approach, making the crowd feel like talking to a family member in an extremely funny way. His sidesplitting recounts in life's absurdities that people can always relate to is what makes his acts unforgettably uproarious making him worthy to be considered one of the most successful comedians of all time.
Here's your chance to have a night of laughter with the whole family. Give them a gift of happiness disguised in the form of concert tickets!