NYCB Theatre at Westbury | Westbury, New York
Get ready for an epic night of comedy, racial jokes, and impressions at the NYCB Theatre at Westbury this December! On Friday, 2nd December 2022, Canadian stand-up comedian Russell Peters is bringing his Act Your Age Tour to Westbury, New York! The award-winning comedian will light up the NYCB Theatre with his much-awaited set. This show's audience can expect plenty of new material consisting of Peters' signature impressions and never heard before bits. If you love comedy, you will surely roar with laughter when you come and see this Emmy Award-winning comedian conquer the stage. So hurry and grab your tickets to see Russell Peters live at NYCB Theatre at Westbury!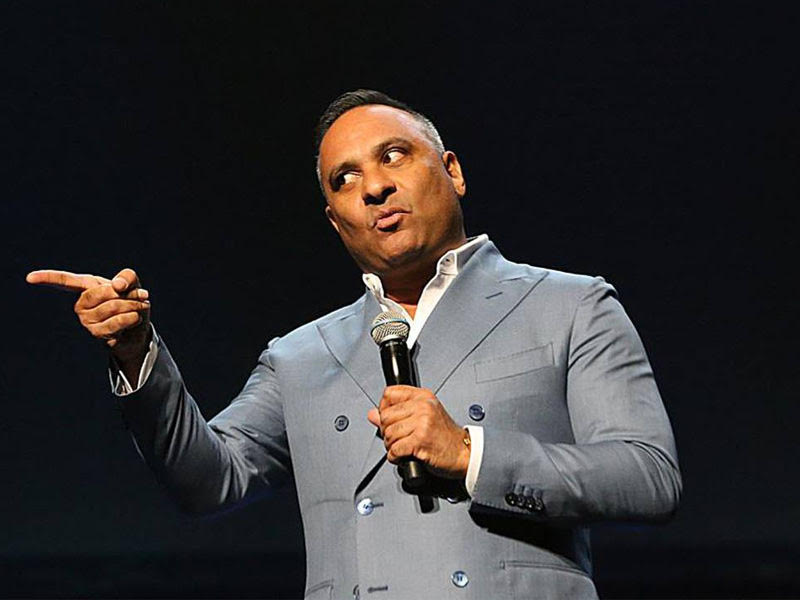 Russell Peters is remarkably observant. The Canadian stand-up comedian has traveled the world for his extensive worldwide tours for the last decade. His observations and impressions of different cultures and ethnicities have developed into a unique stand-up comedy style that only Peters can accomplish. And no, his audience, of which a substantial percentage is Asian, is not offended. Peters, being Indian, create impressions that are warranted, and they're painstakingly funny and accurate! The stand-up comedian, who emerged in Toronto, Canada, in 1989, has popularized jokes about cultures and races. He can cleverly make fun of a particular racial group without being offensive. Moreover, his uncanny ability to make you laugh about your own culture has made his bit an unparalleled comedy style.
Expectedly, Russell Peters' popularity has made him one of the most in-demand stand-up comics in the world. He has garnered numerous accolades and broke records with his extensive tours. Russell Peters is notably the first comedian to sell out the massive arena, the Toronto Air Canada Center. Meanwhile, he set the record for the most tickets sold for a live stand-up concert in the U.K and Australia. Furthermore, Peters has won numerous awards, including an Emmy, a Peabody, a Gemini, and the Canadian Comedy Awards.
This 2022 Act, Your Age Tour, will give the audience a more mature vibe. According to Peters, his new material will be different from the rest of his shows. "I'm going to be 52 this year. So I'm not a young kid anymore who can get away with 'why do people do this.' Now, I have to take responsibility for why things are how they are."
Score your tickets now to see Russell Peters at the NYCB Theatre at Westbury this Friday, 2nd December 2022!