Westbury Music Fair | Westbury, New York
These days, its hard to find that perfect moment when you can say that you're truly living the life, right?  Oftentimes, all you need is just to get away from the noise, and listen to real music that speaks to your heart.  Rodney Atkins has constantly been singing about finding your way back home and taking the road less travelled…and yes, it has led himself and his fans to amazing places of inspiration.  Join Rodney Atkins as he goes on the road again, celebrating life and music through his extensive nationwide concert tour.  And you're lucky, he's on his way to New York for a one-night-only live show here at the Westbury Music Fair on the 24th of March 2013.  Show starts 8:00 pm.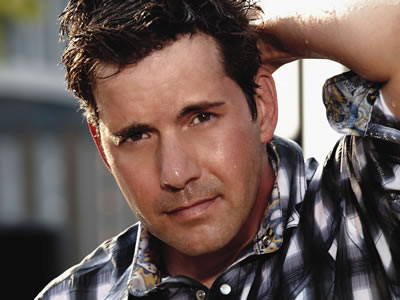 Rodney Atkins' 2003 album and his very first entry into the top 5 of Billboard's country chart, is the album title track "Honesty (Write Me List)".    Since then, whether intentional or not, this has been the underlying theme of most of his songs.  This determined, patriotic, and true-blue country boy sings from the heart and his messages truly hit home.  Thus, it is not surprising that his number of fans are swelling-up.  Chart actions, record sales statistics prove it.
His platinum-selling second album came in 2006, and spawned the singles "If You're Going Through Hell (Before the Devil Even Knows)" and "Watching You", that spent four weeks at the top of the country music chart.  Billboard's  Year-End chart certified "If You're Going Through Hell (Before the Devil Even Knows)" and "Watching You" as the top country songs of 2006 and 2007, respectively.  Over the years, he produced more chart-toppers like "It's America" and "Farmer's Daughter".
Make this your perfect getaway. It's not an escape from your life, but take this golden opportunity to get lost in the music, but find yourself inspired and renewed.  To do this, you've got to get yourself good seats.  So waste no time, buy your tickets now!