Westbury Music Fair | Westbury, New York
What's cooking over at the Westbury Music Fair in New York?  Hmmm…do you smell the delicious aroma of mouth watering dishes?  It is really worth having a closer look and find that none other than Robert Irvine, will be whipping up delectable meals right before your very eyes.  Follow your taste buds to the Westbury Music Fair on the 15th of December 2012.  Kitchen opens at 8:00 pm.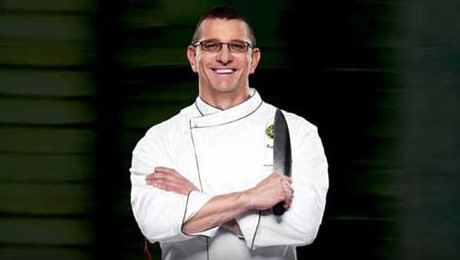 Robert Irvine, one of the Food Networks's most buzzed about chefs has created an interesting and colorful reputation among viewers of the shows Dinner: Impossible, Worst Cooks in America, and Restaurant: Impossible.   Irvine was awarded as "25 Fittest Guys in America" by Men's Fitness magazine in 2007. He dons a black T-shirt or chef's jacket bearing the Irvine clan badge with the motto: "sub sole, sub umbra, virens" (flourishing in both sunshine and shade), while at work in the kitchen.   Though some of his culinary credentials were questioned by some,  including his TV network.  In order to "set the record straight.", Chef Irvine launched a blog in July of 2008, detailing his information and experience in being of service in the Royal Navy, with the British Royal Family, and with the White House Guest Chef program.
As they say, too many cooks will spoil the broth..In the same way, too many fans will result in sold out tickets!  Don't be content with leftovers.  Go have a gourmet-time watching Chef Irvine live!  Get your tickets now!