NYCB Theatre at Westbury | Westbury, New York
All hail the queen! Her Majesty, the Queen of Jazz-Rap, herself – Queen Latifah, will reign supreme once again as she takes center stage on Sunday 14th July 2019 at NYCB Theatre at Westbury. She will be in command of the stage as she delivers her own unique blend of R&B, soul, jazz, hip hop, gospel, and dance music. She has legions of followers that delight in her music and her movies and tv shows as well. And these fans show reverence and loyalty by flocking to her shows at every chance they could get, and this show is no exception. Demand for tickets are on the rise and are showing no signs of slowing down. Want to get your hands on those hot tickets the quickest way possible? You can do it right here, right now. No need to leave your seat. With just a few easy clicks starting with the 'buy tickets' button, you're all set to have an audience with the queen. This is a royally amazing show, so don't miss it!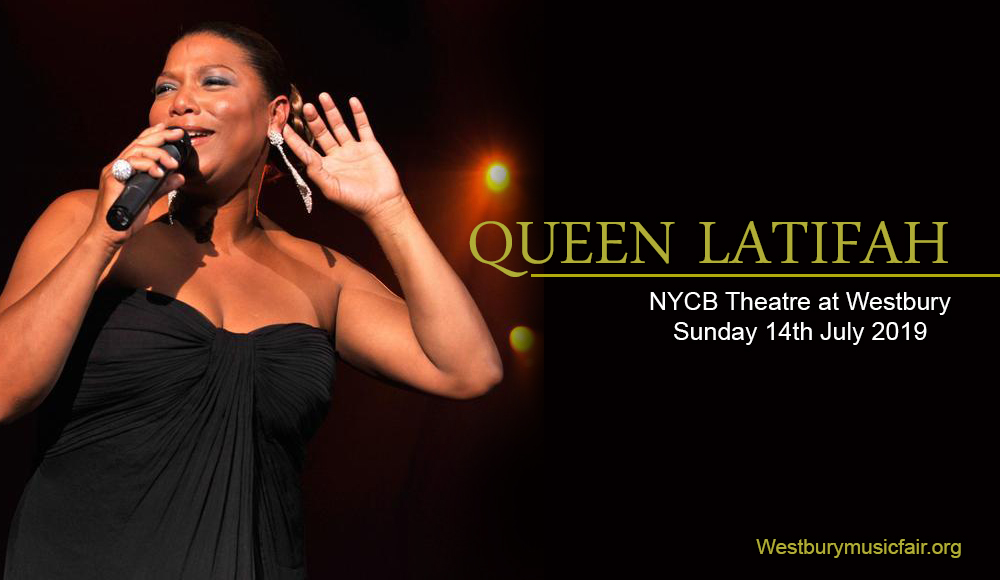 When she unleashed the single "Ladies First", the world was at her feet. "All Hail the Queen" was a totally apt debut album title for the Queen of Jazz-Rap, herself – Queen Latifah. And yes, she lived and breathed and proved everyone that she deserves that crown over her head.
Dana Elaine Owens adapted the moniker Queen Latifah and become one of hip-hop's pioneer feminists. She championed the cause of black women's issues through her distinct brand of hip-hop music by rapping about domestic violence, harassment on the streets, and relationship problems.
Queen Latifah reigns supreme as a multi-faceted artist. Her entertainment industry credentials read –singer, songwriter, rapper, actress, voice actress, model, producer, talk show host, record producer, and speech composer. She excells in all these fields of endeavor and has received distinctive awards and recognitions such as a Grammy Award, an Emmy Award, a Golden Globe Award, three Screen Actors Guild Awards, two NAACP Image Awards, an Academy Award nomination and sales of over two million records, plus a star on the Hollywood Walk of Fame in 2006.
If you want to witness an artists who could truly bring the house down, well this is it! Book your tickets now!