NYCB Theatre at Westbury | Westbury, New York
One of rock's most celebrated musicians, Peter Frampton, is coming to NYCB Theater at Westbury on Wednesday 19th October 2016 as part of his latest stint Raw: An Acoustic Tour! The Grammy Award-winning guitar legend will be taking to the stage for an intimate night of stripped-down music, joined by his son Julian Frampton, and his longtime collaborator, and fellow guitarist and songwriter, Gordon Kennedy!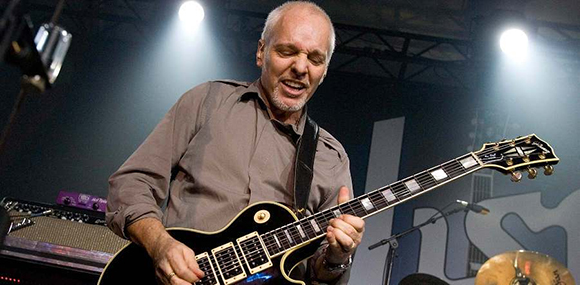 English-American rock musician, singer, songwriter, producer, guitarist and multi-instrumentalist Peter Frampton started his musical career in British band The Herd and found success with supergroup Humble Pie. He launched his solo career in 1972 with the album Winds of Change and subsequent years saw moderate success with the release of Frampton's Camel (1973), Somethin's Happening (1974) and Frampton (1975) and the extensive touring that accompanied their release. Frampton broke through internationally with his 1976 live album Frampton Comes Alive!, which became the top selling album of that year on the Billboard 200 chart and was certified 6x platinum by RIAA. It led to a slew of hits and he became known for his signature talk box guitar effect. 1994 saw a resurgence in Frampton's popularity, and he has since released a number of successful albums, all contributing to his reputation as a rock icon.