NYCB Theatre at Westbury | Westbury, New York
Patti LaBelle comes to NYCB Theatre at Westbury on Friday 1st April 2016
To be called as the "Godmother of Soul"and the "High Priestess of Good Vibrations" declares the impact and influence she has over generations of music lovers all over the world. With songs raging from the "Lady Marmalade" to "On My Own", it is evident that Patti La Belle set dance floors ablaze and brought her unique brand of razzle dazzle during the disco era. On the other hand, she also poured out her heart and soul with her soulfully intense R&B-soul music.
With such a diverse range of repertoire, Patti LaBelle continues to enrapture and impress audiences with her stunning live shows. Fans are now dropping everything just to score tickets for Patti LaBelle's series of shows. Lock-in those dates and treat yourself to one of the most dynamics shows you'll ever witness in your lifetime. Get your tickets now!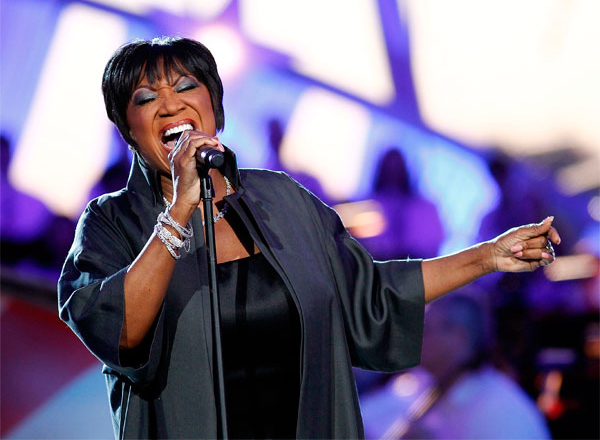 Rolling Stone magazine must've seen it coming — that Patti LaBelle would be one day be a compelling force that would drive and shape the course of soul and R&B music. Still sizzling and scorching from the dazzling success of the iconic disco track "Lady Marmalade", Patti LaBelle and the Bluebelles were the first African-American group who landed on the cover of Rolling Stone.
Frontwoman Patti LaBelle later emerged as a solo artist in 1976, and released her career-defining single "You Are My Friend". Her mainstream success was marked by the release of "If Only You Knew", "New Attitude" and "Stir It Up", which gained massive radio airplays and exposed her to a mainstream pop audience. In 1986, LaBelle won the hearts of both fans and critics with her number-one album, "Winner in You" and the number-one duet single, "On My Own", with Michael McDonald. Awards and recognition poured in, as she collected a 1992 Grammy for Best Female R&B Vocal Performance for her 1991 album, Burnin', followed by a second Grammy win for the live album, Live! One Night Only. With a career spanning more than 50 years, Patti LaBelle has sold over 50 milion reocords, inducted into the Grammy Hall of Fame, the Hollywood Walk of Fame, the Apollo Theater Hall of Fame and the Songwriters' Hall of Fame, as well as a Legend Award from the World Music Awards, in recognition for her years in the music business.