NYCB Theatre at Westbury | Westbury, New York
Legends of Cuba – Orquesta Buena Vista Social Club are coming to NYCB Theatre at Westbury on Sunday 24th January 2016! Here on their 'Adios' tour, the very talented Buena Vista Social Club are bringing their love afair of sensational rhythmical music across the stages of North America. Their incredible career of 20 years is now coming to an end… here is your opportunity to see them perform all of the classics LIVE in concert for this unique and breathtaking show!
"It's time to thank all the people for their support along the years," said Omara Portuondo, a vocalist with Orquesta Buena Vista Social Club. "It's a farewell tour to celebrate the music and the great fun that this project was and still is!"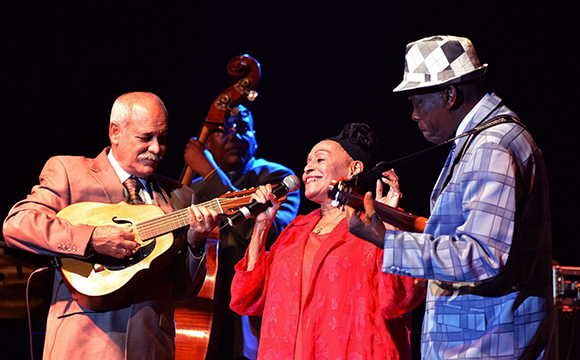 Buena Vista Social Club begun as more of a collective of producers and musicians from the vibrant music scene deep in Cuba. Together the group recorded Cuban classics and later transformed their sound with their own original lyrics and beautiful melodies.
Just one year after their formation, in 1997 came the release of the best-selling world-music album of all time "Buena Vista Social Club." Every song on the record went global and their Afro-Cubano rhythms were quickly blasting from the speakers of almost every coffee shop in the U.S!
"Since then, you can listen to Cuban classics in every corner of the world. It's simply amazing to see how people learn and sing our songs… I've heard more than once that people call us the music ambassadors of Cuba."