NYCB Theatre at Westbury | Westbury, New York
The stage hit musical Million Dollar Quartet comes live to NYCB Theatre at Westbury on Sunday 3rd May 2020! Bringing all of the music history to life, Million Dollar Quartet explores the legendary stories of the worldwide famous stars, Elvis Presley, Johnny Cash, Jerry Lee Lewis and Carl Perkins and their incredible music legacy. Celebrating all of their biggest and iconic hits, the production is a fun fuelled musical set in the rock 'n' roll era of the mid 1950's! Book your tickets today for one of the most talked about shows on Broadway!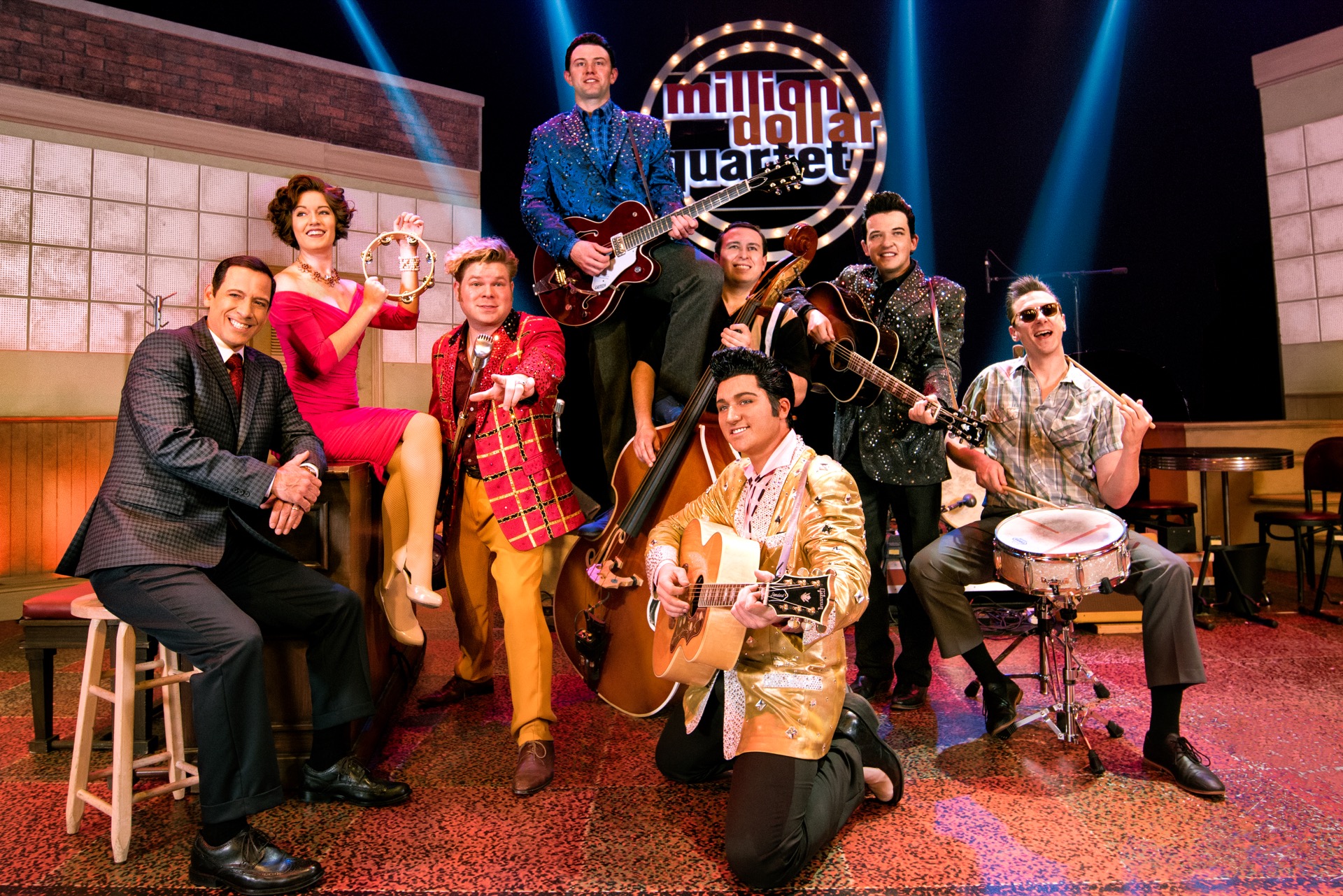 Million Dollar Quartet has had enormous success across the globe, with the musical reaching the biggest theatre stages across the West End in the UK, Canada, Las Vegas and Broadway and it continues to now grace the stages of North America on it's 2020 tour dates! The energetic musical has been a sensational hit and it's no wonder as it brings to life the music of four of Rock 'n' Roll's favorite icons in a breathtaking and entertaining production!
If you love the Rock 'n' Roll era then be sure to head on down to your nearest theatre this coming year and let Million Dollar Quartet take you back in time to where it all took place in Memphis, Tennessee. The idea for the Broadway show has been influenced by the rare time in history where Elvis Presley, Johnny Cash, Jerry Lee Lewis and Carl Perkins collaborated together in Sun Records Studios. Highlighting on that special and highly influential night, the cast of Million Dollar Quartet perform over 20 of the songs created from that one night. You can expect to hear the likes of; Hound Dog, Walk the Line, Matchbox, Blue Suede Shoes, Real Wild Child along with plenty more.
Book tickets now for a truly memorable night of solid entertainment like never seen before!
The talented star cast are:
Martin Kemp
SAM PHILLIPS
Peter Duncan
SAM PHILLIPS
Martin Kaye
JERRY LEE LEWIS
Katie Ray
DYANNE
Matt Wycliffe
CARL PERKINS
Robbie Durham
JOHNNY CASH
Rhys Whitfield
ELVIS PRESLEY
"This show is tops and worth every moment spent reliving times spent over 55 years back with these Super Stars. Memories renewed, joy restored and the best young actors ever keeping the joy of our music history alive. The story line was perfect, music dead-on, staging and set totally 5 Star and sound production outstanding. The originals (Elvis Presley & Diane, Jerry Lee Lewis, Carl Perkins, Johny Cash and Sam Phillips of Sun Records) this Amazing Young Troop of Talented Actors depicted, be it in spirit or in the flesh would have been amazed and awe struck at their skill and talent portraying this moment in time and our own, "Made In American Music."