NYCB Theatre at Westbury | Westbury, NY
As you enter the gates of the Westbury Music Fair in  New York on the 27th of January 2013, you will be transported into a chimera, a bewitched world where everything is wonderful. Masters of Illusion will keep you spellbound with their transfixing performance. When the clock chimes at 3:30 PM you'll start to get completely mystified!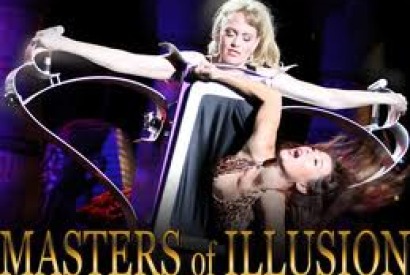 A much admired magical show based on a phenomenal multi-awarded US television series, Masters of Illusion is ready to perform live in Westbury. Expect yourself to be engrossed as the highly wrought series of illusions unfold right before your eyes. Picturesque scenes of stunning dancers, Farrell Dillon's sleight-of-hand tricks, astounding escapologist, amazing quick change artists, mentalist, and a sidesplitting comedy…all this and more will happen in one stage! Some of their famed acts that never fails to charm the audience are Mark Kavin and Leigh Jinger's signature illusions "Circle of Fire" and "Fire Spiker", and Joaquin Ayala and Tanyas' mind-blowing "Blades of Doom" . What could be a more marvelous experience than witnessing over a dozen distinguished performers bring you to a dreamlike realm and let you experience a splendid theatrical show!
Now you don't have to close your eyes and drift-off to dreamland to feel magic because this gonna happen with your eyes wide open! Seize every minute of this enchanting moment with your family and friends. Grab your tickets now, the enjoyment it could bring is priceless!