NYCB Theatre at Westbury | Westbury, New York
A night of magic embellished with comedy and family-friendly antics will welcome you and your family this November 10 at the NYCB Theatre at Westbury as the world's largest touring magic show gives New York fans one marvelous show! Deemed as simply "Mesmerizing" by The State A&E, the show will feature the best performances from some of the world's greatest magicians, who will make your drops jaw with their mid-blowing acts. The group's acts range from traditional magic tricks to professional escape artists to state-of-the-art illusions. These sophisticated magic acts push the boundaries of magic and become the standard of live magic shows. If you are looking for an event to bring the kids to this November, look no more, as the Masters of Illusion is here to entertain the entire family. Suitable to even young kids, this show is the perfect family bonding time this fall. Reserve your tickets early by clicking the "Get Tickets" link. See you there!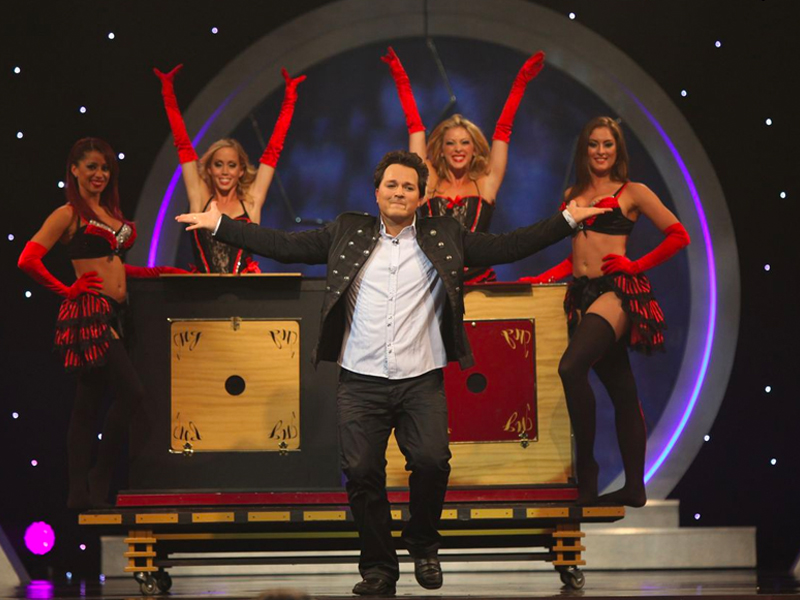 Masters of Illusion has been one of America's most extensive television magic series since the 2000s. From the award-winning television show, the family-friendly program has now gone to theaters to become the largest magic tour show not just in America but in the world. They have entertained generations of magic lovers through the decades. Recent performers and members include Dan Sperry, Michael Turco, and Naathan Phan. With all the success the group has garnered over the years, it has now gone live to perform extreme feats on stage.
The first season of the TV series started in 2000, broadcast on Pax TV, and aired for over a year. After an eight-year hiatus, they were able to perform back on the screens after being revived by MyNetworkTV. Their performances garnered enthusiasts and new fans alike, including people of all ages. From card tricks and mentalism to dangerous death-defying feats, the show became a staple to weekend family viewing in the 2010s. Masters of Illusion also attracted unsurmountable A-list audiences like The Kardashians, Willow Smith, Emma Watson, and Netflix. The acts not only embody jaw-dropping and edge-of-your-seat performances, but they also add elements of music and comedy to the tricks.
Most famous for magic and music is Tommy Wind, a magician from New York who combines daring tricks with melody. His dangerous acts, accompanied by his instruments, will guarantee shivers down your spine. Tommy Wind was awarded "Best Teen Magician of the Year" in the Magic World Awards for his versatile skills and creative music incorporation. Farrell Dillon, nominated for "Stage Magician of the Year" by Magic Castle, is celebrated for blending stand-up comedy in-between magic tricks, making him a family favorite among audiences.
Get ready to see your favorite magic tricks live, like "Quick Change Duo, Box of Knives and Floating Beauty" and "Gravity Defiers, Compactors, and Transformations" because Masters of Illusion is taking things to the stage! They'll be at the NYCB Theatre at the Westbury this 10th of November for a night you surely won't forget. The family fun show also features audience participation, so prepare for some splash zone features from dangerous escapes, interactive mind magic, large-scale illusions, comedy, and sleight of hand! Reserve your tickets early to get the best seats in the venue.