Westbury Music Fair | Westbury, New York
After a long tiring day, it's best to chill out, listen to a good music and  spend the night hysterically laughing and having a ggoOOoodd time! Here's a full-blown entertainment you shouldn't miss: Martin Short will be performing live at the Westbury Music Fair in New York on March 9, 2013, Saturday at 8:00 PM.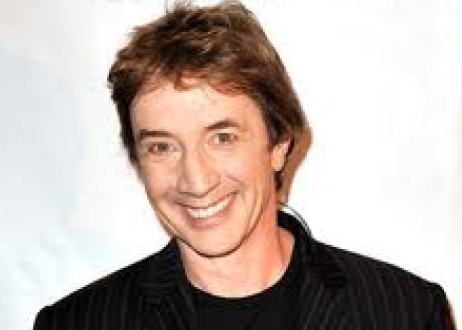 Apart from being a brilliant actor, an uproarious comedian and a multi-awarded screen writer, Martin Short is also marvelous singer. In 1993, he was nominated for a Tony Award and received an Outer Critics Circle Award for playing a lead role in the musical version of Neil Simon film, The Goodbye Girl, on Broadway. He had another lead role in the Broadway revival of the musical Little Me in 1999, for which he once again received a Tony Award and Outer Critics Circle Award. He's definitely endowed with great talent of captivating the hearts of the audience, keeping him admired and active in the entertainment industry for over three decades. His incredible versatility enabled him to play various roles in film and television with extraordinary effectiveness. He became very popular with his livewire performances on Second City Television (SCTV) and Saturday Night Live (SNL). He also appeared in several movies like "Three Amigos", "Innerspace", "The Big Picture", "Captain Ron", "Mars Attack" and "Jungle 2 Jungle". He wrote and starred in "Jiminy Glick in Lalawood"in 2004 and "The Santa Clause 3: The Escape Clause" in 2006. Being a great voice actor, he also give voices to numerous animated characters like Huy in "The Prince of Egypt", Stubbs in "We're Back! A Dinosaur's Story", Hubie in "The Pebble and the Penguin", B.E.N. in "Treasure Planet", Ooblar in "Jimmy Neutron: Boy Genius" and Thimbletack the Brownie in "The Spiderwick Chronicles".
Martin Short has got it all, talent, looks and the oomph! What more could you ask for? This is the event you'll definitely regret if you miss. Go grab your tickets as early as possible!