NYCB Theatre at Westbury | Westbury, New York
Reigning and riding high and wild as the crowned "Latin Madonna" princess, Marisela is back on center stage and is slated to perform at the NYCB Theatre at Westbury on Sunday 16th February 2020. Her va-va-va-voom! onstage persona and her amazing voice is truly worth the wait for her legions of fans. Don't miss this showstopping performance from the one and only Marisela. Grab this hot ticket right here, right now!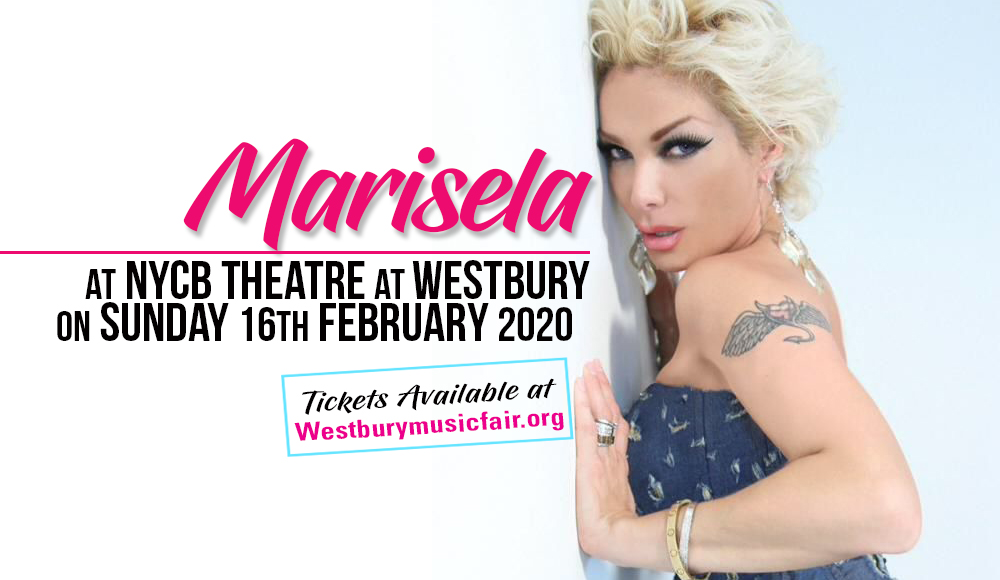 Marisela reigned as the Latin pop princess of the '80s and '90s, and is now an iconic superstar and a consummate artist. Beyond her blond bombshell image and over-the-top outfits, was a voice oozing with raw intensity. In 1990, she hit the No. 1 spot on Billboard's Latin Songs chart with the single "Ya No." From there, she clinched Billboard's Top 10 positions eight different times with tracks like "Tu Dama de Hierro," "Y Se Que Vas A Llorar " and "Ya No Puedo Volver Contigo." Marisela has 15 studio albums to her name and 12 compilation albums throughout her career.
Marisela is truly a concert star capable of painting the town red. The red-hot-ticket alert has been flashed. Book your tickets now!