NYCB Theatre at Westbury | Westbury, New York
Legendary 70's rockers – Lynyrd Skynyrd are coming to NYCB Theatre at Westbury on Thursday 28th May 2015! Known for their smash hit classics such as "Freebird", "Simple Man" and "Sweet Home Alabama" have become some of the most iconic songs in history and redefined the southern rock scene forever. They have now returned with a fresh new album and epic tour, do not miss your chance to see Lynyrd Skynyrd LIVE!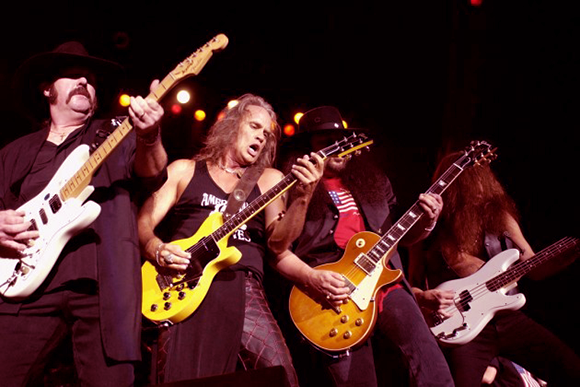 Since their reunion in the late 1990's, Lynyrd Skynrd are still going strong, rocking out their blues anthems to crowds all over the world. They live and breathe their music, working hard in rehearsals, jamming endlessly on stage until their sound was perfected and constant touring, until they had a solid place in music history. And they have certainly done it. Their songs combine upbeat country music with a rock n roll twist, which took to the mainstream in the mid 70's, sadly with their great success came a plane crash which killed three of the original members. 10 years later, the band reunited and have once again smashed it, with their awesome unmissable live performances, Lynyrd Skynyrd will rock your socks off!