NYCB Theatre at Westbury | Westbury, New York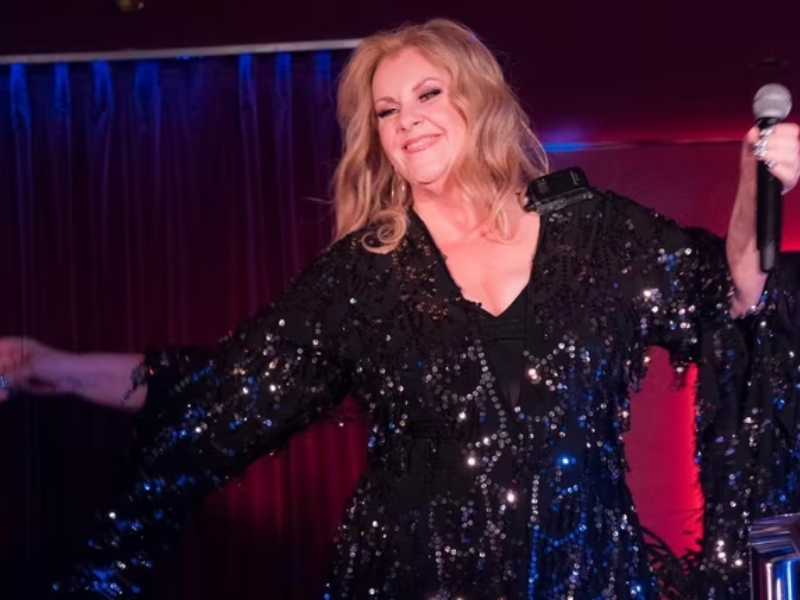 Is it just me, or is New York heating up in the middle of winter? The Eve Of The Eve finally arrives, signaling the start of The Long Island Disco Fever! Watch as the star-studded lineup parties all the way to the NYCB Theatre at Westbury on December 30th. This year's headliners are looking like an absolute showstopper - featuring France Joli, Lime, Evelyn "Champagne" King, Tavares, Harold Melvin's Blue Notes, The Trammps' Earl Young, Peaches & Herb, Disco Unlimited, and Music by DJ Tommy Nappi! Celebrating the 10th anniversary of Saturday Night Fever on a heated Saturday, this event will be hosted by On-Air Personality Joe Causi alongside Fever Record's finest, Sal Abbatiello! Head down to the hamlet of Jericho as the venue guarantees a retreat from the urban hustle & bustle and an express pass to the dance craze of the decade! Reserve your spots now by clicking the "Get Tickets" prompt above before they run out!
In celebration of Saturday Night Fever's glorious 10th Anniversary, Fever Productions and Brian Rosenberg NY presents The Long Island Disco Fever once again at the NYCB Theatre at Westbury this coming December 30th! With this year's theme, The Eve of The Eve, make the right choice and invite your friends to a non-stop party that will surpass all other dance extravaganzas.
Recently marking its 45th anniversary, the Long Island Disco Fever is an annual event that reunites the top disco groups in the country, showcasing their hottest tracks for one evening only at the hamlet of Jericho just outside of New York.
This year's star-studded lineup includes live performances by Tavares, France Joli, Lime, Evelyn "Champagne" King, Harold Melvin's Blue Notes, The Trammps' Earl Young, Peaches & Herb, and New York's Best Dance Band, Disco Unlimited!
Music by the pioneer DJ of freestyle music, Tommy Nappi, will also be featured at the event. Nappi is best known for producing and remixing hits for the "Queen of Freestyle," Judy Torres, and fellow hitmaker Tonasia. Shortly after, he also headed the promotion department at Madonna's record label, Maverick Records.
Antone "Chubby" Tavares, lead vocalist of the famed disco group Tavares, mentioned last year that he would be stepping down to focus on his health following the event's past performance. Their disco group popularized hit songs like "Heaven Must Be Missing An Angel," "Remember What I Told You To Forget," "It Only Takes A Minute," and "More Than A Woman."
"Long Island has always been a great spot for us," Tavares shared with News 12. "It's only reasonable that I would want my farewell to be a part of New York," he added.
The NYCB Theatre at Westbury is recognized by performing artists and concert-goers as one of the "most friendly, comfortable and acoustically-inviting theatre" across the greater New York metro area. The venue is also well-known for bringing a broad range of acclaimed entertainment shows that visit the area. End this year with a bang at the Long Island Disco Fever event on December 30th! Those tickets aren't going to last forever, so grab yours now while you still can!