Westbury Music Fair | Westbury, New York
The King has left the building…Now enter the Princess of Rock and Roll!  Lisa Marie Presley is a true-blooded rock royal. And that's not only by virtue of blood, but this simple southern gal, who just happens to be Elvis Presley's daughter,  is a really talented artist. Of course, she's a performer as well.  Her 2012 album is supported by a tour, which will take her to New York for a live concert at the Westbury Music Fair on the 16th of November 2012.  Show starts at 8:00 pm.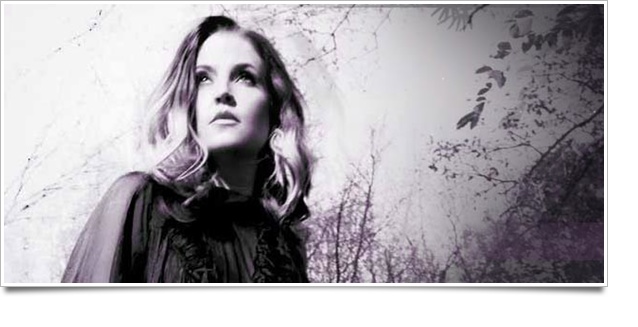 Much has been said about Lisa Marie Presley as Elvis Presley's daughter and the sole heiress of his Graceland estate.  Much of which has overshadowed her blossoming talent as a singer and songwriter.  She released her debut album in 2003, entitled "To Whom It May Concern" , which ranked number 5 on Billboard 200 albums chart and certified gold.  In 2005,  her second album "Now What" hit number 9 on Billboard's 200 album chart and also hit the gold record mark on that same year.  In 2006, both year albums reached the platinum mark.  After seven years, Lisa Marie resurfaces with her third album "Storm and Grace".  Critics are acclaiming it as another victory from rock and roll's princess.  Allmusic gave it a glowing review:  "On her first two albums, Lisa Marie Presley wanted to be a pop star with a difference; on Storm & Grace, she clearly would rather be an artist, and if she's still working her musical shortcomings out of her system, this is a stronger, more mature, and more effective work than one might have expected. Nearly ten years into a recording career she may or may not have wanted, Presley is finally developing a musical personality that truly suits her."  Lisa Marie has been on the road this year in support of her current album.
If the king were still around today, he'd be mighty proud that his princess is still spreading great music and delight not only to rock and roll fans, but to a new generation of music lovers.  Hail Lisa Marie Presley, she's out to conquer a new generation of music fans!  Get your tickets now!