Westbury Music Fair | Westbury, New York
Either you love her or you hate her.  When the 'Queen Of Mean' steps in, she's greeted both with an applause and an uproar.  Lisa Lampanelli is currently on the road to promote her newest best-selling comedy book Chocolate, Please: My Adventures in Food, Fat, and Freaks (2009) and her appearance on the 2012 season of The Celebrity Apprentice.  She is coming over to strut her stuff in New York at the Westbury Music Fair on the 18th of January 2013.  Curtains rise and the controversy begins at 8:00 pm.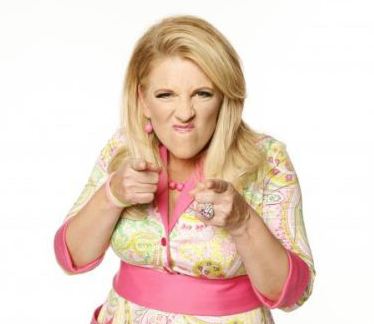 Warning: this show is not for the faint of heart.  Every bit of your politically-correct fiber will be challenged or shredded to pieces by Lisa Lampanelli as she hurls those racy and controversial remarks.  And yes, she does it all in the name of fun and laughter.  Lisa is a stand-up comic, and she just happens to eat her haters for breakfast.  She's got this devil-may-care wit and humor.  Her early career was in journalism, writing for popular publications such as 'Rolling Stone', 'Spy Magazine', and 'Popular Mechanics'.  Her break into stand-up comedy came in 2002  at the New York Friars' Club roast of Chevy Chase.  She participated in more roast events for the likes of Denis Leary,Pamela Anderson, Jeff Foxworthy, Flavor Flav, William Shatner, and Donald Trump, and served as Roastmaster for Larry the Cable Guy.  From thereon, she released serveral comedy specials on DVD, and appeared in various tv shows and movies.
If over-the-edge sense of humor is your game, then Lisa Lampanelli will give you a good beating.  Experience this one-of-a-kind comedy trip.  Buy your tickets now!