NYCB Theatre at Westbury | Westbury, New York
See Les on bass and vocals, Sean on guitars, Harry on keyboards, Paulo on drums, Mike on percussion and Skerik on saxophone as they storm the stage with a wild act, hit songs and the most exciting set list for Les Claypool's Fearless Flying Frog Brigade! The iconic band will be joined by psychedelic hit rock band MOON DUO on Saturday 24th June 2023 at NYCB Theatre at Westbury, you can expect a rocking set list from the acts and a show to remember, so be sure to get involved right away and click on the 'GET TICKETS' button to secure yours now!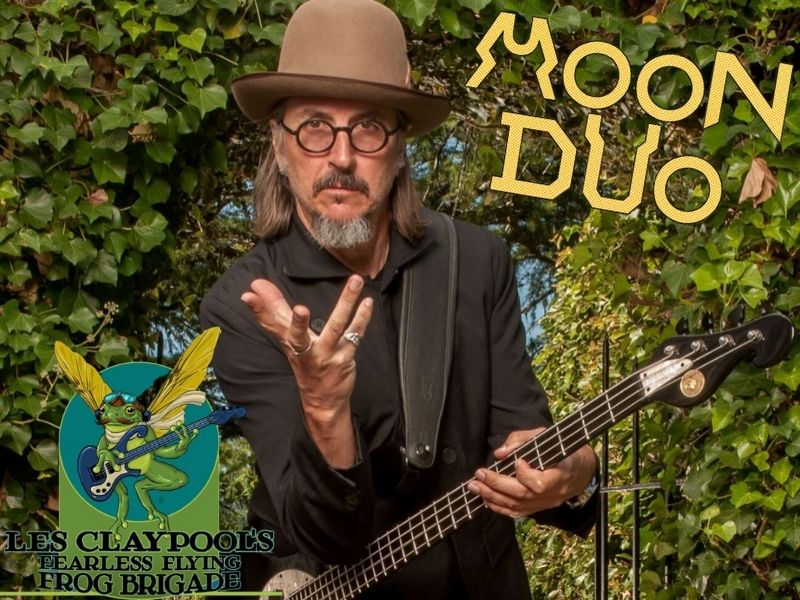 Fans of the funky, fun, live band will remember the hit LIVE albums from over 2 decades ago….Live Frogs Set 1 and Live Frogs Set 2, a versatile mix of original music from the band and a selection of catchy, alternative covers from artists like Pink Floyd and King Cromson. The tour will bring the music fans are desperate to experience live, with a set list of the liveliest and most interesting tracks, the crowd will be high energy, and ready to rock, it's a night NOT to be missed by any fan of the Fearless Flying Frog Brigade so don't miss tickets while they're still hot!
The flying frog brigade will be joined by the famous MOON DUO on this summer night in July. See the Psychedelic rock band throw out hits like "Planet caravan," "The world and the sun" and "Lost heads" in a stunning set list that'll have the crowd in the mood for this highly anticipated set down at the iconic NYCB Theatre, Westbury.
Why not treat yourself and book tickets for yourself and your closest today? Feel organised for your summer schedule by getting yours for Saturday 24th June 2023 right away…just click on the 'get tickets' button above to secure yours now, but hurry, they wont be around for long!