Westbury Music Fair | Westbury, New York
Join in the swarm of quivering-with-laughter viewers for an unabashed laughing assembly  with none other than Kevin James at the Westbury Music Fair in New York on May 30, 2013. Get ready to wipe your tears while catching your breath during the whole show! Want to hear another good news? Your hectic schedule won't stop you from having so much fun since you can choose a more convenient time between these slots- 7:00 PM or 9:45 PM.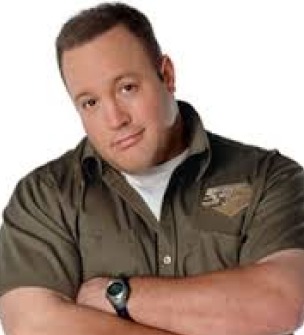 Kevin James has won the hearts of many laughing fanatics in his role as Doug Heffernan- a wisecracking parcel delivery man- on the CBS sitcom "The King of Queens" aired from September 21, 1998 to May 14, 2007. This guy has probably caused you some jaw contractions while watching his movies like the romantic comedy "Hitch" in 2005, "I Now Pronounce You Chuck and Larry" with Adam Sandler in 2007, "Grown Ups", "Zookeeper" and the 2009's number 1 film in North America with a weekend gross of $39 million and a total gross of $219 million from ticket and home video sales, the "Paul Blart: Mall Cop". In 2012, James also starred in the American sports comedy film "Here Comes the Boom". He is best known for being a surreal humorist using physical comedy in describing everyday life, he has this peculiar ability to find something very amusing in every situation.
Never thought you can laugh hysterically with clean, pure fun jokes? Think again! Watch this show and see if you can defy the urge of laughing? There are only few tickets left, so buy yours now!