Westbury Music Fair | Westbury, New York
Very few artists have been given that elite distinction of being touted as one of the 'most favorite singers of all-time'.  Many have been considered favorites, many have come and gone; but only a few have that staying power over the hearts and minds of music lovers.  One such artist is Kenny Rogers.  Here is one great opportunity to witness one of his greatest live performances.  Catch him in New York for his 2012 'Christmas And Hits Tour', live at the Westbury Music Fair on the 23rd of December 2012.  The stage will light up at 7:00 pm, so be there!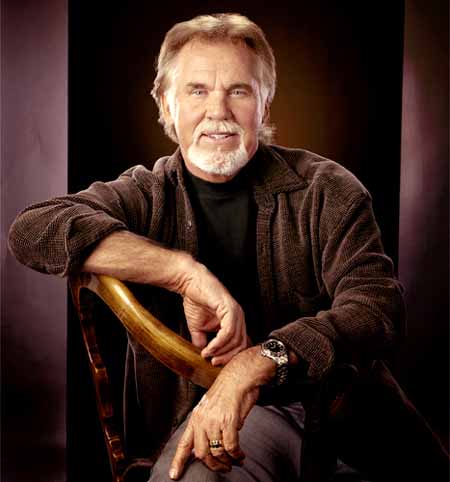 Saying that Kenny Rogers is a country music superstar is still quite an understatement.  Indeed, he has created great music milestones in the country music genre, but his impact and influence encompasses all music borders.  He is one of very few artists who can flip and cross over to a variety of genres – jazz, folk, rock, country and pop.  With 52 years and counting in showbusiness,  his raspy vocals and story-telling-singing style created an indelible mark in the hearts and minds of music lovers .  "I've never considered myself a great singer, but I am a great storyteller," says Rogers. With the song-stories that touched the lives of his legions of fans, he has sold over 120 million records, released 65  albums,  and has an impressive 24 number one hit singles which include – "The Gambler," "Lady," "Lucille," "She Believes in Me," "Islands in the Stream," and "We've Got Tonight" among them. The RIAA has certified him as the 8th best selling male artist of all time with 1 Diamond album, 19 Platinum albums and 31 Gold albums.
"I really, really love what I'm doing," Rogers says. "People survive longer if they love what they're doing. Because you just don't quit."  Indeed, he shows his passion for his craft with his numerous and continuous successful endeavors as singer, songwriter, musician, producer, actor, photographer and concert performer.
If you're looking for a night of music entertainment, this concert goes beyond that.  With Kenny Rogers' rich music history,  this event is an experience worthy of checking off your bucket list.  Reward yourself and your loved ones this holiday season.  Get your tickets now; this is one memorable concert treat!