NYCB Theatre at Westbury | Westbury, New York
Laugh at the world through the eyes of John Oliver. He wears more than a dozen hats in his career, but John Oliver is first and foremost, a stand-up comedian. Catch him as he steps out of the boob tube, and walks into the comedy stage to turn your world upside down. As part of his 15-date US tour, he is New York bound for a limited engagement at the NYCB Theatre at Westbury on Friday 12th December 2014. Don't miss the opportunity to have a good laugh and a great time! Get your tickets now!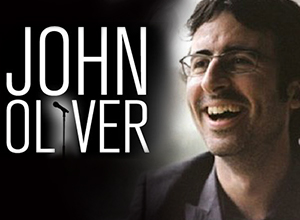 As a media personality and celebrity, John Oliver wears layers upon layers of media career hats over his head. He is a political satirist, writer, producer, television host, actor, voice actor, and media critic. Yet when he wears those hats, he also wears a bigger hat that covers them all — the comedian hat. Watching the news hasn't been this fun since this fast-talking and British guy came to America and gave an hilariously twisted view of the latest heaad lines. As host of HBO's "Last Week Tonight" and for his stint at "The Daily Show" with Jon Stewart, Oliver just gave America the reason to sit, back, relax, and laugh out loud!
When his punchlines hit you in the face, you've nowhere to go but roll on the floor with a hearty laugh. This is what you need. Getting a ticket to John Oliver's should is what you ought to do. Don't miss it!