NYCB Theatre at Westbury | Westbury, New York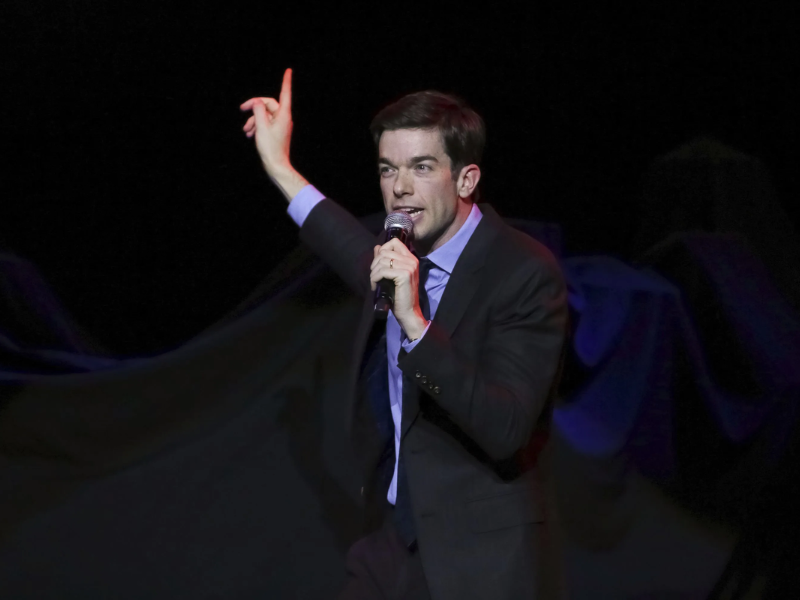 John Mulaney is back with more material in store! The former SNL host will ignite the stage at the NYCB Theatre with his fire jokes on October 13th later this year. This beloved comedian will be extending his tour once more with the same two guests - only this time around, he's dubbing it the "John & (John or Pete) Tour." On this date, fellow comedy star and television host Jon Stewart will be tagging along to join in on his antics as they fill the room with pranks and smiles all around. After winning the Writers Guild Award for Best Comedy a decade ago, John has firmly established himself as one of the brightest comedic talents of his generation gaining success after success in the years that followed. Best known for his major roles in the biggest films and series like "Into The Spider-Verse," "The Bear," and "Big Mouth," the comic deserves to be called a multifaceted entertainment powerhouse! Secure those tickets today!
John Mulaney is on tour again, and he's hitting the NYCB Theatre at Westbury on October 13th later this year as part of his "John & (John or Pete) Tour."
Accompanying him is Jon Stewart, internationally known as an American comedian, political commentator, actor, director, and television host for The Daily Show, a satirical news program on Comedy Central. On select dates, former SNL Host Pete Davidson will also be joining the comedy star in his live performances.
The Georgetown graduate and Chicago native is most known for his brand of witty stand-up comedy. In fact, during the pandemic, when fans needed laughing the most, Mulaney and his buddy Pete Davidson put on a number of outdoor, remote standup concerts. Additionally, he debuted comedy specials on Netflix and Comedy Central, reaching a larger audience than ever before with his brand of self-deprecating humor.
With the release of his highly anticipated new Netflix special "Baby J," John Mulaney punctures his persona and shows his skills in delivering the "bristlingly funny material" about rehab, addiction, and what it generally means to be likable. This comes after the well-loved comedian checked into rehab to treat his addiction to cocaine and various prescription drugs just three years ago.
"Despite Mulaney's assertion that he has "kind of a different vibe now," it's striking how little his stand-up has actually changed. He looks as spiffy as ever in a crisp maroon suit, and his persona remains endearingly vaudevillian. He still gets laughs from barking out a punchline like a furious child, he still shimmies up and down the stage while doing bits, and he's still preoccupied with New York minutia," Collider shares.
The NYCB Theatre is a gem in the world of live entertainment as it offers the best live experience that merges top-tier artists and comedians with state-of-the-art acoustics and a guaranteed intimate atmosphere. The stage down in New York is the place to be if you wish to watch the comedic duo in the best way possible!
These tickets will enable you to witness the full impact of John and Jon's most recent stand-up performance up close and personal. Book your seats as early as today!