Westbury Music Fair | Westbury, New York
One of New York's most famous sons will swing-by for a homecoming show.  Yes, this would be a grand and happy family reunion with none other than Jerry Seinfeld.  New York will definitely be all smiles as Jerry Seinfeld will grace a one-night-only performance at the Westbury Music Fair on the 19th of December 2012.  Show starts at 7:00 pm.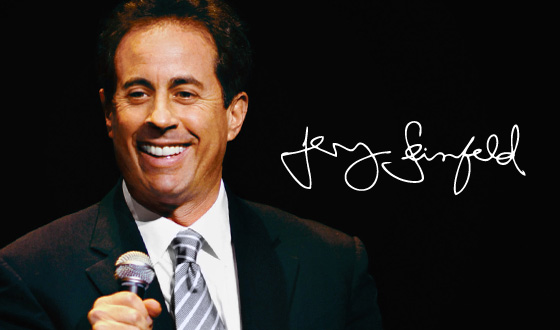 This is no ordinary homecoming show for Jerry Seinfeld.  He will make people laugh for a good cause.  Yes, Jerry Seinfeld has pledged that all proceeds from this show at the Westbury Music Fair, shall be donated to local relief organizations for victims of superstorm Sandy.
Jerry Seinfeld is a total entertainer — an American stand-up comedian, actor, writer, and television/film producer.  For over 10 years on the airwaves, and numerous years of re-runs,  the television comedy sitcom Seinfeld, is one of the hallmark comedy shows that has show timeless entertainment value.   Comedy Central ranked Jerry Seinfeld 12th out of 100 as the greatest comedians of all time in its four-part special The 100 Greatest Standups Of All Time.  He wrote and co-produced movies such as the animated film "Bee Movie,"  where he was also part of the lead voice actors.  He is also a best-selling author — with his book, "Seinlanguage" which coveted the number 1 spot on the New York Time's bestseller list.
Now isn't that a great way to spend for a night of  fun and laughter?  You will also make someone's holiday season more meaningful by gifting the gift of smile in their hearts. Catch Jerry Seinfeld — a splendid time is guaranteed for all. Get your tickets now!