NYCB Theatre at Westbury | Westbury, New York
Alright Ladies, are you ready for the ultimate in Ladies nights out? Well its going to be A Night to remember with Jennie Garth & Tori Spelling, so ladies get ready for some fun the 90210 way! Live from NYCB Theatre at Westbury on Tuesday 19th November 2019. Get you tickets now!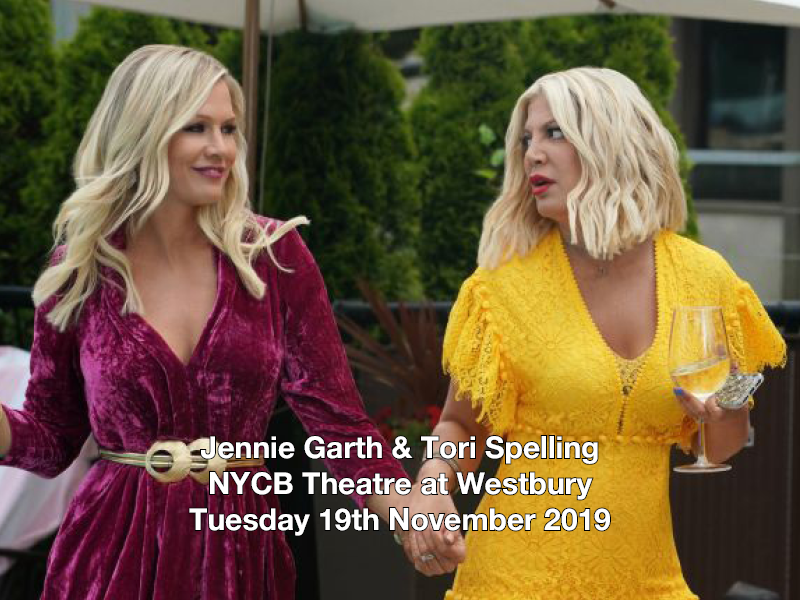 "My BFF @jenniegarth and I are going on a road trip," Tori Spelling wrote on Instagram. "We are creating the ultimate LIVE interactive girls BFF night!, We have such amazing stories to tell. Now, we get to share our special friendship with our fans LIVE!" She added in a statement. So there you have it ladies, epect the unexpected for its going to be a show unlike any other, where you will become as much a part of each night as Jennie and Tori are! So get ready for the 90210 magic and go grab some friends and bring them along! Buy you tickets here!
Jennie Garth, who with Tori Spelling are co-star and co-creator, with producer Mike Chessler, of Fox's "Beverly Hills, 90210" reboot "BH90210," said in a statement, "Tori and I have been dreaming up this tour for a long time. … Each night on stage, we're going to have a brand-new show, sharing laughs, playing games, drinking a cocktail, answering your questions and, of course, telling you all of our 90210 stories."