Westbury Music Fair | Westbury, New York
Jason Bonham is picking-up the sticks once again, three years after his stint at the Led Zepellin reunion concert in London.  Now, he's doing it again, on his own, but with a little help from friends.  He has put together the "Led Zeppelin Experience".  He has taken it to far flung places has got nothing but raves from Led Zeppelin fans.  Here in New York, the experience will unfold right at the Westbury Music Fair stage on the 9th of November 2012.  Experience starts at 8:00 pm.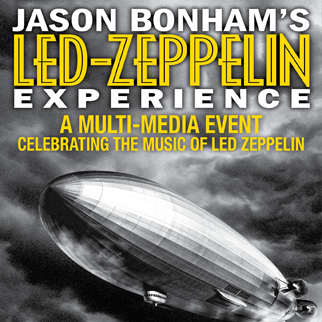 Jason Bonham is the son of the late great Led Zeppelin drummer John Bonham.  Since his father's demise in 1980, Jason has picked up the sticks and played with Led Zeppelin, including their latest 2007 reunion gig.  Jason savored the experience.  But when it became clear to him that another reunion gig would not happen anytime soon,  Jason decided to take matters into his own hands, so to speak.  "This was a tough one for me, because I never imagined myself doing something like that," he admits. "The people that put on the Beatles tribute show Rain approached me, and made me realize that I could do this while continuing to feed my own creativity and not feeling like a sell-out.", as he revealed on Rolling Stone Magazine.  Thus, the Jason Bonham's Led Zeppelin Experience was born.   An experience truly worth the trip for every Led Zeppelin fan.
If you're a Led Zeppelin fan, then it's a shame if you'll miss this experience.  This is the closest you can get to the real thing, so savor the moment.  Buy your tickets now!