NYCB Theatre at Westbury | Westbury, New York
Stepping and filling in the shoes of his late father, Jason Bonham has given fans a renewed opportunity to experience the music of Led Zeppelin in its truest form. Indeed, the fruit doesn't fall far from the tree, as Jason Bonham's inherent musicality is essential in bringing yet another amazing Led Zeppelin experience. Jason Bonham's Led Zeppelin Evening is a must-see and must-experience music event, happening at the NYCB Theatre at Westbury on Friday 12th November 2021. Die-hard Led Zeppelin fans may have seen this, but they keep coming back for more. Whether it's your first time or your nth time, the song remains the same, but the experience gets more invigorating each time. Book your tickets now to enjoy the evening!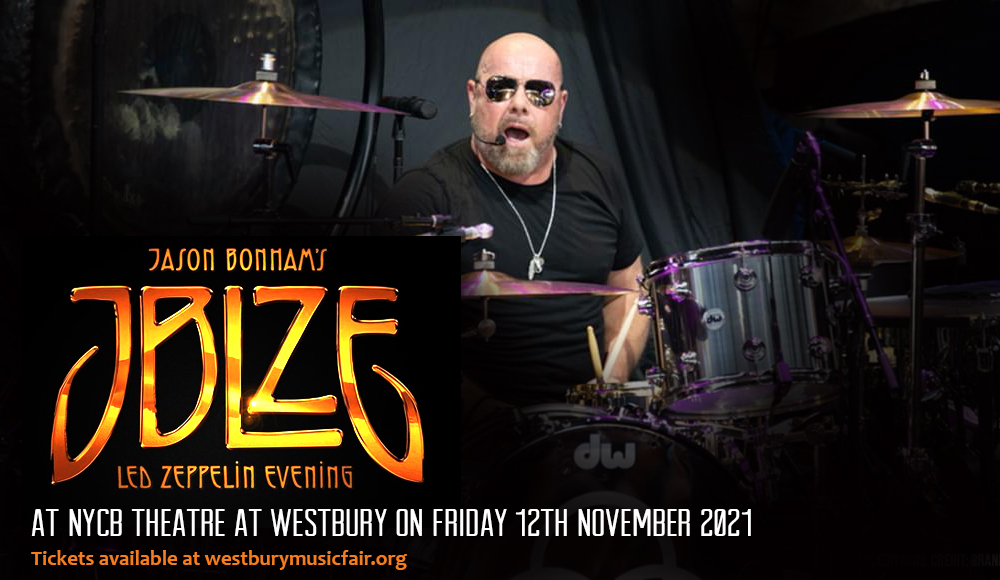 Appearing at the age of five in Led Zeppelin's film "The Song Remains the Same" playing drums on a scaled-down kit, seems to have prophesized Jason Bonham's role in the legacy of Led Zeppelin in the years to come. His father, Led Zeppelin drummer John Bonham, passed away in September 1980. Although Jason has joined and formed other bands and made a name for himself as a talented and commercially successful artist-drummer, he was beckoned by destiny to take the drummer's stool and hit the skins either for and with ex-Led Zeppelin members' solo projects or with all members regrouped for special music events.
In 1988, Led Zeppelin guitarist Jimmy Page and Bonham joined forces for his "Outrider" album and tour. That same year, he joined the three surviving members of Led Zeppelin and got the opportunity to honor his father for a performance at Atlantic Records 40th Anniversary concert in New York City. In 1995, he represented his father again when Led Zeppelin was inducted into the Rock and Roll Hall of Fame. On the 10th of December 2007, Jason Bonham slipped into his father's shoes once again for the Led Zeppelin reunion concert at London's O2 arena as part of an all-star tribute to Ahmet Ertegun, a performance which music critics described as "flawless".
Since 2009, Jason Bonham has kept the 'Led Zeppelin Evening' an ongoing and active live homage tour. Classic Rock Revisited has remarked of Bonham's performance as "…a band that recreates Led Zeppelin's music to such a degree that one can't help but close their eyes and simply listen…"
No Led Zeppelin fan can miss this. Go, book your tickets now!