Westbury Music Fair | Westbury, New York
If laughter indeed, is the best medicine, then Jackie Mason has been saving lives for over fifty years now.  If you want to live and laugh and get mega doses of his no-holds-barred brand of comedy, take a trip to New York and catch one of his exclusive performances at the Westbury Music Fair.  Don't miss your laughter therapy appoinment — be there on September 21, 2013, 7:00 pm.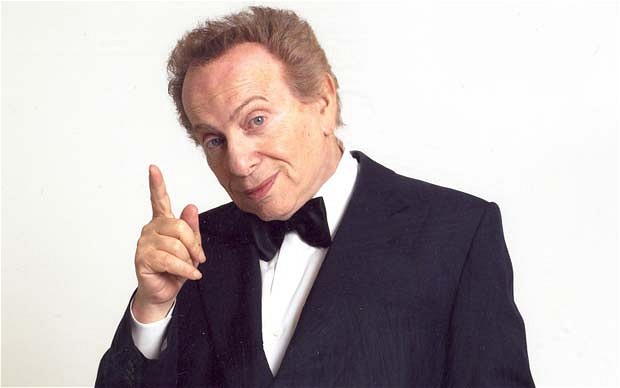 Jackie Mason is an institution of American stand-up comedy.  His brand of comedy of poking fun at the audience was way ahead of his time, which was unheard of when he started way back in the summer of 1955.  During the 60s, his career flourished at they hey day of the Ed Sullivan Show, and one of his early yet memorable apperances coincided with the American television debut of The Beatles.  Since then, he made several well-received one-man comedy shows on Broadway, which includes "The World According to Me", and many others.  In 1992, he bagged an Emmy Award  for his voice-over of Rabbi Hyman Krustofski in The Simpsons episode "Like Father, Like Clown".  He was voted in 2005 as one of the top 50 comedy acts in the Comedian's Comedian polls.  He also earned the #63 spot on Comedy Central Presents: 100 Greatest Stand-Ups of All Time.
If you believe that laughter is the fountain of youth, then bathe and swim deep into the wellsprings of comedy, courtesy of Jackie Mason.  All you need is a ticket, so get it fast!  Book your tickets now!